Have you ever considered group coaching?
Whether you're a coach working with individuals or someone who wants to get into coaching, a group setting offers unique benefits for you and your group members.
Download Now: The 5 Simple Steps to Set Up Your Group Coaching Program
Help More People with Your Expertise
You have knowledge and skills that can help people solve their problems.
Group coaching gives you the opportunity to share this with more people.
You can make a greater impact in a group than one-on-one.
Group coaching also has indirect benefits, such as building a deeper relationship with your group members, spreading awareness of the unique value you offer, and even earning more money.
But for the satisfaction alone of seeing the people you've worked with succeeding in their endeavors, it's well worth the effort.
Working with groups is a whole different experience than working with individuals.
For your members, you create a safe learning environment where they can benefit from their interaction with others.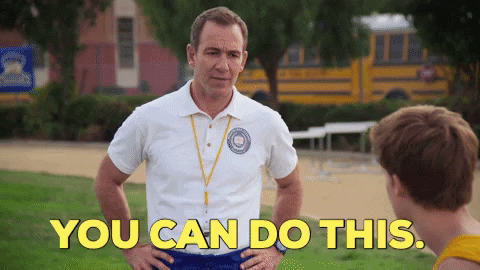 The benefits here are:
Working together creates a sense of camaraderie
The collective wisdom of the group exerts a powerful force on learning
Members are exposed to ideas other than their own
Members must be accountable to each other, not just to you and themselves
They can form valuable business connections and long-lasting friendships.
In addition, a group environment takes the pressure off each individual member.
Some people don't want to be the sole focus and instead thrive better when they have others to work with. 
Group Coaching Is a Financial Win-Win
Group coaching offers a lower-cost option for your members compared to one-on-one coaching.
At the same time, it means more earnings for you because it's a better use of your time.
With a group coaching program, you get more earnings per hour.
This is not only more lucrative but also frees up your time to do other things.
Some coaches shift their focus to working with groups in order to create more time in their schedule while still helping as many people as possible.
Resource: Group Coaching, The Ultimate Guide
Open New Coaching Opportunities
Another reason to consider group coaching is that you can use it to gain new one-on-one coaching clients if this works for you and your business.
Your program offers a way for new people to become acquainted with you and experience the unique value you have to offer.
At the end of the group program, you can propose the opportunity to work with you individually and take what they've learned even further.
This way, they'll get your undivided attention and focus.
Group coaching presents unique challenges that you won't find working with clients one-on-one, but with the right skills, planning, and preparation, you can create a program that offers incredible value to your members.
If you want to know about more ways to create a high-value group coaching program, head over to our program.