The amount of website content you need to launch your site can vary depending on the purpose and scope of your website.
However, having enough content to accurately convey your message and provide value to your target audience is key.
Here are a few general guidelines to consider:
Homepage: Your homepage should clearly articulate your value proposition and provide an overview of what your website is about. This could include a brief description of your products or services, a call to action, and a navigation menu to other sections of your website.
About page: Your about page should provide background information on your company, its history, and its mission. It should also include information on your team, products, or services.
Products or Services: If your website is focused on selling products or services, you should have detailed information on each item, including descriptions, images, and pricing.
Contact page: A contact page is important so that visitors can easily reach out to you. This page should include your business's address, phone number, email, and a contact form.
Blog or News section: A blog or news section is a great way to provide value to your audience and keep them engaged. You don't need to have a full year's worth of content ready to go, but having a few blog posts or news items will give your visitors something to read and share.
In general, the more content you have on your website, the better. But the key is to make sure the content is high-quality, relevant, and valuable to your target audience.
It's better to launch with a small amount of high-quality content rather than a large amount of low-quality content.
It's important to keep in mind that launching your website is just the beginning.
You should continually update and add new content to your website to keep it fresh and relevant.
This will not only help attract new visitors but also help keep your existing visitors engaged and coming back for more.
Some other things to keep in mind When it Comes to Website Content
Make sure your website is visually appealing and easy to navigate. A website with a clean, modern design and intuitive navigation will provide a better user experience and help visitors find what they're looking for.
Optimize your website for search engines. This includes having descriptive, keyword-rich content and meta tags, as well as creating a sitemap and submitting it to search engines.
Consider having a clear call-to-action on your website. Whether it's to buy a product, sign up for a newsletter, or contact you, having a clear, compelling call-to-action will help guide visitors toward your desired outcome.
Test your website before launching. Make sure everything is working as it should, from the navigation to the checkout process, and fix any issues before launching to the public.
Overall, the amount of content you need on your website will depend on the specific goals and needs of your business.
By focusing on providing high-quality, relevant content and a great user experience, you can ensure your website is successful and meets the needs of your target audience.
It's a good idea to consider your target audience when determining how much content you need.
If you're targeting a specific niche, you may want to provide more in-depth information on your products or services to educate your audience and establish your expertise in the field.
On the other hand, if your target audience is more general, you may want to focus on providing a broad overview of your offerings and keeping the content simple and easy to understand.
It's also worth mentioning that the content on your website should be optimized for mobile devices.
With the majority of internet traffic coming from mobile devices, it's crucial that your website is mobile-friendly and easy to navigate on a smaller screen.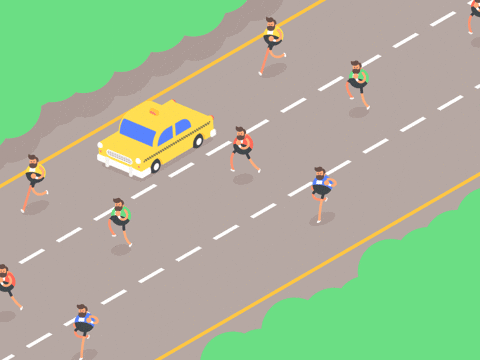 Finally, it's important to have a content strategy in place for your website.
This includes a plan for creating, publishing, and promoting your content on a regular basis.
Having a content strategy will help ensure that your website continues to grow and provide value to your target audience over time.
And that's a Wrap!
While there is no set amount of content that you need to launch your website, having enough high-quality, relevant content to accurately convey your message and provide value to your target audience is key.
Also, be sure to consider your target audience, mobile optimization, and a content strategy in place to ensure the success of your website.
Ready to take your website to the next level? Join the zindolabs community today and gain access to expert advice, resources, and support to help you optimize your website content and grow your online presence. Sign up now at zindolabs.com.