Amid the COVID-19 crisis, the global market for E-Learning estimated at US$250.8 Billion in the year 2020, is projected to reach a revised size of US$457.8 Billion by 2026, growing at a CAGR of 10.3% over the analysis period.
That's not only a great thing for the industry and course creators, but it will also make the field more competitive than it already is.
If you've been fortunate enough to be a course creator prior to 2020, you need to understand that over the next few years, competition is going to increase like never before. Now is the time to secure your position to stay in front of the wave.
If you are just entering the space, there will be a bit of an uphill battle to get established because of all the competition that already exists, so start preparing.
Either way, you'll want to focus on the content, conversions, and delivering results if you want to remain a player in the online course game.
In this article, I'm going to show you how to utilize a highly effective sales channel – webinars to sell online courses.
To get us started, let's discuss why you should implement webinars in your sales and marketing strategies, to begin with.
Why Webinars Are So Effective for Selling Your Online Course
In recent years, webinars have become an increasingly popular way to sell online courses.
And it's no wonder why – webinars are highly effective at generating leads and converting sales, thank you Russell Brunson and the Perfect Webinar Funnel.
But there is still a ton of work to do to create an effective and engaging webinar. So keep reading.
Webinars capture audience interest and build trust
Webinars are a great way to build trust and credibility with your audience.
When people see you live and hear your voice, they get a sense of who you are and what you're about.
This helps to build rapport and creates a relationship of trust between you and your audience.
Webinars also allow you to showcase your knowledge and expertise on a topic.
This allows you to position yourself as an authority figure in your industry.
By sharing your knowledge on a webinar, you'll be able to show your audience that you know what you're talking about – which will make them more likely to purchase your course.
Also, consider that webinars provide an interactive experience that is much more engaging than simply watching a video or reading an article.
It allows for two-way communication, which means that you can answer questions and address concerns in real-time.
The data show webinars are effective and should be a part of your sales strategies
All of these factors combined make webinars an extremely effective sales tool.
In fact, studies have shown that webinars are the second most effective marketing tactic for generating leads (after in-person events).
Webinars also have a high conversion rate – meaning that they're very effective at actually getting people to purchase your course.
One study showed that webinars have a conversion rate of 2.9%, which is significantly higher than the average conversion rate of 1-2% for other marketing channels.
Now let's dig into how to actually do this.
How to Sell An Online Course With Webinars
Webinars are a fantastic method to market online courses and connect with your target audience if you do it the right way.
Here are 7 steps for gaining customer interest and getting them to participate in your online course materials.
Step 1: Identify your target audience and craft a message that resonates with them
Understanding your target audience is critical to any successful campaign. As a result, it's a good idea to develop a customer persona before starting anything else.
A customer persona or also called a customer avatar is a detailed description of your ideal customer.
By understanding who you're targeting, you can better develop a message that resonates with them.
For example, if you're selling an online course on social media marketing, your target audience might be small business owners or solopreneurs who want to improve their social media presence.
In this case, you would want to craft a message that resonates with this audience and addresses their specific needs.
Once you've developed your customer persona, you can start to create content that resonates with them.
This could be in the form of blog posts, social media posts, or even short videos. The goal is to attract their attention and get them interested in what your course offers.
Featured Resource: Customer Avatar Workbook
Now, along with the creation of your ideal customer, you are also going to want to consider why a person doesn't buy from you.
In most cases, there are three reasons why prospective customers will not purchase your course. They are as follows:
1. They don't see your course as a solution for them
2. They don't believe they will have success with what you're offering
3. There is something else holding them back outside of your influence
I'll go into more detail on how to address each of these objections in the following steps.
2. Research and understand your competition
If you're selling an online course, it's likely that you have some competition. As a result, you need to understand what they're offering and how you can improve upon it.
Start by doing a Google search (or any social platform) for your main keyword and see what comes up. Take a look at the top three results and see what they're offering.
Once you have a good understanding of your competition, you can start to develop a unique selling proposition or USP.
This is a short statement that explains what makes your course different and why someone should buy it from you.
For example, if you're selling an online course on social media marketing, your USP might be "Learn social media marketing from a certified expert with over 10 years of experience."
This could address number's one and two above about why someone doesn't believe you have the solution or they can get the results. By saying that you've been doing this for 10 years and that you can 'teach' them how to do it, should put their mind at ease that you can help.
Of course, it will take more than just that sentence, but you get the point. Write your copy in a way that helps them feel confident in you and your ability to help them get to their desired results.
It's also important to remember that whatever angle you will be positioning your course in, it needs to be unique so your course will stand out from the competition. So take the time to be creative.
3. Promote your webinar on social media and through email marketing
Webinars can be a great way to generate leads, build relationships, and close course sales. But in order for a webinar to be successful, you need to promote it effectively.
You are going to want to utilize social media, email marketing, and a landing page.
Let's start by reviewing the social media and email marketing strategy.
First, you will want to create an event page on Facebook and Twitter, and use hashtags to get the word out.
You can also use LinkedIn groups to generate interest and post announcements. Be sure to include all the relevant details, such as the date, time, and topic.
For email marketing, create a compelling subject line that will get people to open your email.
In the body of the email, provide more information about the webinar and why it would be beneficial for recipients to attend.
You can also include a link to register in your email signature as a friendly reminder of the upcoming event.
Featured Resource: Download Now: 5 Steps to Growing Your Audience with Virtual Summits
4. Use a landing page to capture leads from interested attendees
If you're promoting a course through a webinar, one of the best ways to capture leads from interested attendees is to create a landing page.
A landing page is a single web page that's designed to promote a specific offer or product.
When you create a landing page for your webinar, you can include information about the course, testimonials from previous attendees, and a form for people to sign up for the webinar.
By creating a targeted landing page, you can collect key information from potential students and get them excited about your webinar and what the course offers.
Here are a few tips for creating an effective landing page:
1. Keep it simple. Your landing page should be focused and easy to navigate. Include only the most important information about your webinar, such as the name, price, and dates.
2. Use persuasive language. Your headline should grab attention and make it clear what your webinar offers. Use strong benefit-focused copy throughout the page to convince potential students to sign up.
3. Include a call to action. Make it easy for interested students to sign up for your webinar by including a visible form or button on your landing page.
4. Monitor your results. Use analytics to track how many people are visiting your landing page and how many are conversion rates. Make changes to improve your results over time.
5. Record your webinar and make it available for replay
When it comes to webinars, one of the best things you can do is record your session and make it available for replay.
This has a few benefits:
First, those who couldn't attend the live event can still view it.
Second, you can use the recording as a lead magnet – something of value that entices prospects to sign up for your email list or take some other desired action.
And third, you can refer back to the recording (or parts of it) in future marketing materials.
There are a few different ways to do this, but one of the simplest is to use screen-recording software like Camtasia or ScreenFlow.
These programs will capture both your video and audio, as well as any PowerPoint slides or other visuals you're using.
Once you've recorded your webinar, you can upload it to a video hosting platform like YouTube or Vimeo and share the link with your audience.
You can also embed the video on your website or blog so that people can watch it at their convenience.
Recording and sharing your webinar is a great way to maximize its reach and ensure that everyone who wants to can benefit from its content.
6. Follow up with participants after the webinar has ended
A webinar is a great way to connect with potential customers or clients, but it doesn't stop there.
In order to keep the momentum going, it's important to follow up with participants after the event is over.
You can start by sending a simple email thank-you note.
This is a great opportunity to reiterate any key points from the webinar and invite recipients to contact you if they have any questions.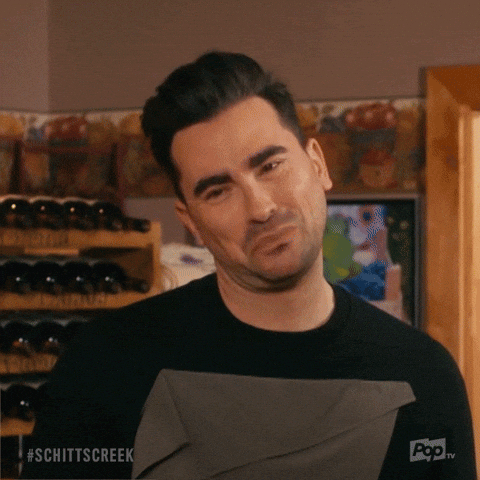 Another way is to send a survey to collect feedback about the event. This can help to identify what went well and what could be improved for future events.
You can also reach out individually to participants who asked questions or seemed engaged during the webinar.
This helps to create a personal connection and lets them know that their feedback is valued.
Through these different methods of outreach, you can use this time to promote your course further.
For example, if you've got a course around a specific workout program, you might invite webinar participants to sign up for your nutrition newsletter.
The goal is to continue to build relationships and keep your business top-of-mind so when they do want to learn more about your specific topic, you'll be the one they think of.
One last super valuable point to the follow-up process. It shows your attendees how committed you are to follow through and they can expect that from your course delivery.
7. Analyze the results of your webinar and tweak your strategy for future events
After hosting a webinar, it's important to analyze the results in order to determine what worked well and what could be improved upon.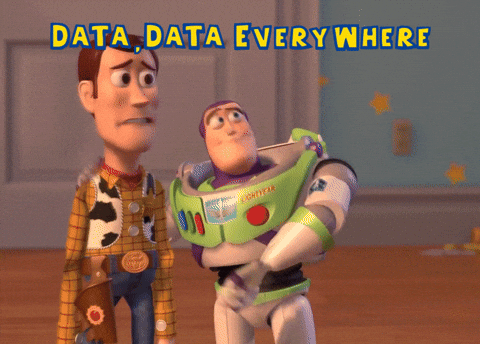 To do this, start by looking at the registration numbers.
How many people signed up?
How many actually attended?
If attendance was low, consider ways to promote your webinar more effectively.
Next, take a look at the audience engagement.
How many people asked questions?
How long did they stay on the call?
If the engagement was low, consider ways to make your content more interactive or interesting.
Finally, ask yourself whether you achieved your goals for the webinar.
Did you reach the desired number of sales?
Did you increase brand awareness?
If not, consider revising your goals or strategies for future events.
It's imperative to take the time and analyze your webinars, so you can ensure that each one is more successful than the last.
Conclusion: Using Webinars to Sell Your Course
Webinars can be extremely effective tools for selling your online course.
They allow you to build a personal relationship with potential students, answer their questions in real-time, and give them a taste of what it would be like to take your course.
We'd love to take a look at your webinar! So head over to zindolabs.com and share a link. We'd be happy to provide you with some feedback.