Increasing the number of customers you have as a business owner is always one of your first priorities, and one of the best ways to do this is by increasing traffic to your website.
More traffic means more customers, and more customers mean more revenue.
There are plenty of paid and free methods of increasing your website traffic, so we'll focus on a mix of each for this article.
Here are 25 ways you can increase traffic to your site to boost sales and audience engagement.
1. Marketing
Marketing may feel like an obvious approach to increasing your website traffic, but plenty of business owners neglect this very important step.
Try social media advertising or display advertising to start putting your website in front of the right people.
Don't forget to use popular commercial keywords to help put your advertisements in front of relevant people and companies.
2. Diverse Content
Regularly posting content on your website will help improve your search engine rankings, which in turn will improve your business's visibility.
Even though the content is the key to keeping your site relevant, too much of a good thing can turn sour.
Rather than posting the same kind of content every week, change the format, length, and type of content you share.
3. Social Media
A great way to share new content, products, or information from your business is to share it on social media.
Using social media for self-promotion is a great way to engage your current audience and reach new audiences.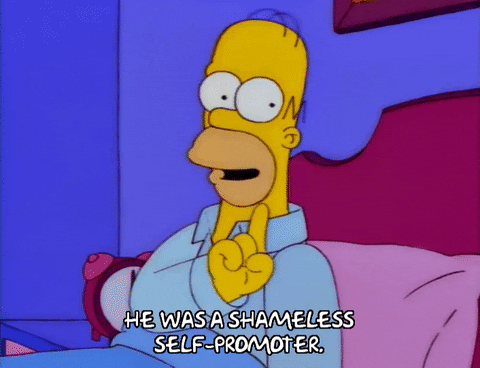 Wherever your target audience hangs out is where you should be advertising.
Do your customers love Pinterest?
Start sharing your products on your very own Pinterest page.
Do your customers love Instagram? Post on Instagram.
4. Drive Clicks with a Great Title
You may be writing awesome blogs, but without a great title, no one will be reading them.
Put generic and boring titles in your rearview mirror, and start creating clever and engaging titles that will drive clicks. A great title will be engaging, and interesting, and reveal something about the article.
Before settling on one, spend time workshopping your ideas so you know you settled on the best option.
Resource: Here's a great free tool to help you analyze your headlines.
5. Use Long-Tail Keywords
Long-tail keywords are present in the majority of web searches, making them a valuable addition to your content.
By using long-tail keywords, you will be able to attract more audience members, show your knowledge of your industry, and improve your SEO.
Resource: You can learn more about using long-tail keywords with @Wordstream.
6. Write Guest Blogs
Guest blogging involves writing a post to be published on someone else's blog or website.
Guest blogging is a great way to get your name and business out there, and to be seen by someone else's audience.
Guest blogging can introduce you to new customers, and help increase traffic to your own blog.
7. Receive Guest Blogs
Besides guest blogging for someone else, another great way to increase traffic is to invite someone from your industry to write a guest blog for your website.
Including guest blogs on your website will bring new readers from your guest blogger's audience to increase web traffic.
8. Optimize Content for SEO
Optimizing your content for SEO will seriously help boost your organic traffic.
Use keywords, internal links, meta descriptions, and other SEO best practices to help drive more traffic and improve your search engine rankings.
Resource: Google Keyword Planner
9. Write Content that Encourages Links
Backlinking is an integral part of good SEO, but convincing other sites to link back to you can be an exhausting process.
Instead, write content that encourages links, which in turn will encourage referral traffic.
Seriously, writing awesome content with the intention of it being shared will help you gain referral traffic and incentivize others to link back to your website.
10. Stay Active on LinkedIn
LinkedIn has grown into so much more than just a way to find your next job.
Now, LinkedIn is a place for professionals to share, connect, and grow their businesses.
Sharing content on LinkedIn is a great way to keep you relevant, and can boost traffic to your website.
Posting content on LinkedIn can help you engage with your following, your contacts, and other companies in your industry, thereby driving traffic to your site.
11. Schema Microdata
Including schema microdata in your website will help search engines find, crawl, and index your pages more easily. This in turn will boost your SEO, helping you to increase traffic to your website.
12. Include Internal Links
When you are writing content, keep an eye out for any opportunity to include an internal link.
Internal links help boost SEO and help your customers engage more closely with your content.
Internal links can also help your customers find relevant content and content they are interested in more efficiently.
13. Include Interviews on your Blog
An amazing way to draw more traffic to your blog is by publishing interviews with top industry thinkers.
Send a few emails to your favorite industry leaders, and see whether you can interview them and share that interview on your blog.

Name recognition will help boost traffic, and the chance to work with a confirmed authority will help boost your company's credibility.
14. Build a Responsive Site
Your website needs to work for everyone, not just desktop and laptop users.
A successful site will be built with mobile devices in mind so it can comfortably be viewed from anywhere and on any device.
A non-responsive site will immediately turn new customers off, and old customers may choose to go elsewhere when they cannot access your website from their mobile devices.
15. Build a Fast Site
Another key to creating a successful website is ensuring it is built to be fast.
Customers will rarely remain on a page that loads in less than 5 seconds, so making sure your site is fast will prevent losing customers.
Fast sites are also ranked more highly by search engines, helping to keep your website relevant and easy to find.
16. Email Marketing
While you don't want to overcrowd your audiences' inboxes with too many emails, email marketing is still a super effective way of increasing traffic to your site.
Email is essentially word-of-mouth marketing and a friendly reminder that your company has awesome products or services that can do wonders for your traffic.
Resource: Just getting started with email…? Check out @ActiveCampaign, they can help.
17. Include Your Customers
Customer engagement is a great way to start new conversations about your company and build site traffic.
Customer engagement will help your customers feel more connected to your company and can give you useful insight into how to improve your business, products, and services.
By including a comment and review section on your website, you can include your customers in the job of running and promoting your business.
18. Respond to Comments
While including your customers in discussions is an important part of building your business, responding to their comments is just as important.
By responding to comments, your customers will feel more connected to you and your business.
Make a voice for yourself in the comments so you can drive the conversations surrounding your products and services.
19. Don't Forget Analytics
Google Analytics gives you the opportunity to see exactly how your customers are engaging with your website.
Keeping an eye on your analytics will help you determine the most successful content strategies, and show you where the majority of your traffic is coming from.
The more you know about how your audience is interacting with your site, the more equipped you will be to make improvements to it in the future.
20. Share on Reddit
Reddit and similar sites are great places to share your content in order to reach a wider audience.
Choose a subreddit that is relevant to your business, and start sharing your content.
Sharing your content with relevant subreddits is a great way to find new customers that may be interested in your specific product or service.
Be careful not to overshare, as this can look spammy.
21. Do More than Post on Social Media
While sharing your content on social media is a great way to self-promote and increase traffic to your site, sharing isn't enough on its own.
Participate in relevant social media communities, join discussions, utilize relevant hashtags, respond to comments, and engage with your customers on social media.
22. Post More than Text Posts
Blogs and articles are great, but including video in the content you share can help make your site more engaging, and attract a wider audience.
Videos and visual information are easier to process than written information, making video the perfect medium for grabbing and keeping the attention of your audience.
23. Know Your Neighbor
You may not want to think about your competition, but ignoring how they run their businesses will only hurt you in the long run.
Spend some time investigating how your competitors run their companies, and see how their customers are responding.
Reading reviews and discussions regarding your competitors can inform you of how to act, or not act, in the future.
24. Host a Webinar
Hosting a webinar is a great way to give your audience the chance to learn from you, and for you to display your expertise.
You know more than anyone about your company and industry, so you are the perfect person to impart some wisdom to your customers.
Webinars are easy to set up, easy to create a registration for and a great way to create excitement around you and your brand.
25. Go to Conferences
Attending conferences is an excellent way to keep yourself relevant to your industry, meet new people/customers, and establish your authority.
Whatever your niche is, there's a conference for you.
Whether you attend as a guest, vendor, or speaker, participating in networking events is a great way to extend your reach and build your business.
Conclusion:
No matter what you do to increase traffic to your website, always be sure to keep track of how well it's working using analytics.
Utilize social media communities, videos, and visual information in order to make your site more engaging for potential customers.
Get involved with your competition by reading reviews and discussions about them online.
Host webinars and attend conferences in order to stay relevant and knowledgeable within your industry.
Increasing traffic to your website is an ongoing process that requires dedication and effort; however, following the tips we've provided will help you on your way.
Did you enjoy these tips..? Well, we have plenty more where these came from. Head over to zindolabs.com and join the conversation. We'd love to say hi! 👋👋