As a small business or entrepreneur, you may be looking for ways to get more subscribers on YouTube.
Growing your YouTube channel can help you build a following of potential customers, which can lead to more sales and success for your business.
While there are no guaranteed methods for getting more subscribers, there are some things you can do to give yourself the best chance of success.
In this blog post, we'll share some tips on how to get more subscribers on YouTube.
So if you're ready to grow your channel, read on!
Post often and consistently
Subscribers need to see that you're posting new content on a regular basis in order to stay subscribed.
If you never update your channel, they'll have no reason to keep watching. That's why it's so important to be consistent in your posting schedule.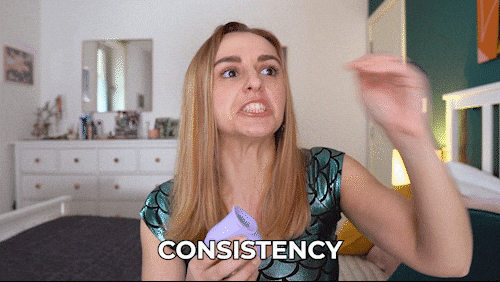 You don't have to post every day, but you should aim for at least a couple of videos per week if possible. This will keep your subscribers engaged and coming back for more.
Improve the production quality of your YouTube videos
YouTube has come a long way since its inception in 2005.
From humble beginnings as a platform for user-generated content, YouTube has transformed into a powerhouse of online video, with over a billion active users watching roughly 5 billion videos watched every day.
While the quality of YouTube videos has generally improved over the years, there are still plenty of ways to make your videos stand out from the crowd.
Here are some tips to help you improve the production quality of your YouTube videos:
1. Use an external microphone: The built-in microphone on your phone or laptop is likely to be of poor quality, which can result in muffled or unclear audio. Using an external microphone will greatly improve the audio quality of your videos.
2. Use a tripod: shaky camera footage can be very off-putting for viewers. Using a tripod will help to keep your camera steady and produce smoother, more professional-looking footage.
3. Edit your videos: Taking the time to edit your videos can make a big difference in terms of production quality. Even basic editing techniques, such as cutting out unnecessary footage and adding transitions, can give your videos a more polished look.
Make a Video Set into a Binge-Worthy Playlist
There's nothing quite like finding a new show to binge-watch.
The feeling of finally settling down after a long day with a bag of chips and a few hours of uninterrupted entertainment is one of the best things in the world.
But sometimes, it can be hard to find something new to watch.
That's where binge-worthy playlists come in.
By curating a selection of videos that work well together, you can give viewers the gift of hours of content that they're sure to love.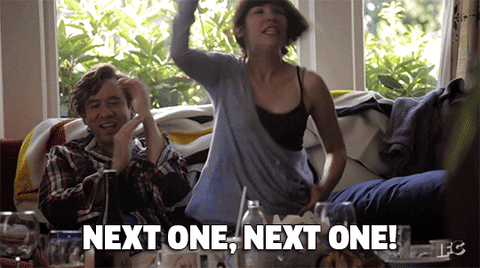 Plus, it helps to organize your channel and make it appear more professional.
So if you're looking for a way to grow your subscriber base, you can create a YouTube playlist to get started.
Optimized for Watch Time
YouTube wants you to keep people engaged with your content so that they continue to watch, and one of the ways they encourage this is by ranking videos with high watch time more highly on the Recommended Videos page.
This means that if you want your videos to be seen by more people, you need to optimize them for watch time.
A great way to do this is to use pattern interrupts.
These are changes in thoughts or behavior that keep viewers interested and engaged.
You can use pattern interrupts in many different ways, and they don't have to be fancy.
For example, you could start a video with a shocking visual or an interesting story.
The important thing is to keep your viewers guessing and engaged so that they continue watching your videos.
Post Incredible Content to Gain Free YouTube Subscribers
The old saying goes, "If you're not first, you're last." But when it comes to YouTube's success, that adage couldn't be further from the truth.
Yes, it's important to create videos that are both informative and entertaining, but in order to get people to watch those videos, you need to have a solid marketing strategy in place.
And one of the best ways to market your YouTube content is by providing viewers with great content.
By posting interesting and engaging videos on a regular basis, you'll not only attract new viewers, but also encourage people who have already subscribed to your content to keep watching.
So if you're looking for ways to increase your YouTube subscribers, make sure you're providing them with content that they'll want to watch.
Give Your Channel a theme to Get More YouTube Subscribers
The most successful YouTube channels have one thing in common: they all have a specific theme.
When you create content that is focused on a certain topic, it becomes much easier to produce new videos and grow your audience.
People who are interested in that topic will be more likely to subscribe, and they will keep coming back for more.
Make it the go-to location for information on that topic, and you will see your subscriber count start to rise.
Create Evergreen YouTube Videos
Creating evergreen YouTube videos is a great way to gain subscribers and keep them coming back for more.
By definition, evergreen content is material that remains relevant and useful long after it is first published.
This can be achieved by choosing topics that are timeless and providing valuable information that will be of benefit regardless of when it is watched.
For example, in the niche of pencil drawing, tutorials on basic techniques or discussions on the benefits of different types of pencils are likely to remain relevant for many years to come.
Funnel People to "Subscriber Magnets"
The most successful YouTubers know how to funnel their viewers to their best content – their subscriber magnets.
These are the videos that have the highest monthly subscriber rate, and as a result, they have a huge impact on your content's growth.
The key is to use your analytics page to identify your subscriber magnet, and then make sure that it is highly visible on your channel.
One way to do this is to show the video on your end screen.
This will ensure that viewers who are interested in your content are able to find it easily, and it will encourage them to subscribe to your content.
Add powerful CTAs to your videos
A CTA (Call to Action) is a great way to keep your audience engaged with your content and ensure that they don't forget about your channel.
By adding a CTA to your videos, you can convince customers to subscribe to your content, like your videos, and leave comments.
YouTube offers a variety of video cards and end screens that you can use to add CTAs to your videos. These options make it easy to add CTAs to your videos and ensure that they stand out.
End screens are particularly effective because they appear at the end of the video, when the viewer is most likely to be engaged.
By adding a CTA to your videos, you can keep your audience engaged and ensure that they don't forget about your channel.
Create a channel tagline
Here are some examples to get you started:
The thing that separates my channel from the others is _____. I don't just talk about _____, I show my audience how to _____.
If you're looking for a channel that will _____, then look no further because you've found it.
On my channel, you'll find _____ that will help you _____.
Subscribe now and start your journey to becoming _____. Thank you for watching!
Find Popular Keywords on YouTube
If you're not using keywords in your videos, you're missing out on a huge opportunity to reach your audience.
When people search for videos on YouTube, they usually type in a few keywords to narrow down their options.
By including popular keywords in your video titles and descriptions, you can make sure that your videos come up in more search results.
This will help you get more views, and eventually, more subscribers.
In addition to helping you reach more people, using keywords can also help you target a specific audience that is looking for your type of content.
Optimize Your Videos to Increase YouTube Subscribers
How to create a good headline for YouTube videos?
Your headline is your first impression on potential viewers, and you want to make sure it's a good one!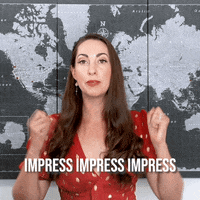 Here are a few tips on how to create an attention-grabbing headline for your YouTube videos:
1. Use keyword-rich phrases: including relevant keywords in your headline will help your video show up in search results.
2. Keep it short and sweet: a catchy, concise headline is more likely to make people want to watch your video than a long, rambling one.
3. Make it reflective of the content: if your headline accurately reflects what's in your video, viewers are more likely to stick around and watch it all the way through.
Create better YouTube descriptions
Have you ever gone to watch a YouTube video, only to find that the description is lackluster at best?
You're not alone.
In fact, this is a common problem that many YouTubers face.
The good news is that there are some easy ways to fix this.
By taking the time to write engaging and informative descriptions, you can encourage viewers to watch your videos and learn more about your offerings.
Here are some tips for creating better YouTube descriptions:
1. Use keyword-rich titles.
2. Write in complete sentences.
3. Include relevant information about the video.
4. Use natural language and avoid jargon.
5. Keep it short and sweet.
Use YouTube Cards to Gain Free YouTube Subscribers
Cards are a great way to get free YouTube subscribers without having to put any money down.
With cards, you can add up to 5 custom images, text, and call to action to your videos.
This is an easy way to get more views and clicks on your videos, which will ultimately lead to more subs.
To create a card, simply go to the video manager and select the video you want to add the card to.
Then click on the "edit" option and choose "add cards."
This will bring up the card interface where you can customize your card to your liking.
Once you're done, simply click on "save" and your card will be added to the video.
Use Engaging YouTube Thumbnails
A thumbnail is a tiny image that users see frequently when looking for a video and the results can be quite affecting the view rate.
For best results, display an image that shows what the content aims at. If you spoke about laptops then you would have included photos.
Alternatively, you may show a picture showing a human being interacting with a particular video.
Similarly, the example above shows how to use a thumbnail to produce videos but add text.
You may add additional edits to the thumbnails to give them an even greater impact.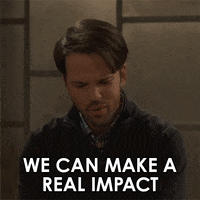 How do I create a custom thumbnail for YouTube videos?
There's nothing more frustrating than finding the perfect YouTube video, only to be thwarted by a lousy thumbnail.
Luckily, there's a way to ensure that your videos always have eye-catching thumbnails: by creating them yourself.
With a little bit of effort, you can make custom thumbnails that are both informative and visually appealing.
And best of all, it's surprisingly easy to do.
Simply follow the steps below and you'll be creating custom thumbnails in no time.
First, head over to Canva.com and create an account.
Once you're logged in, click on the "Templates" tab and then select "YouTube Thumbnail."
This will bring up a selection of pre-made templates that you can use as a starting point for your own thumbnail.
Next, select the template that you want to use and then click on the "Edit" button.
This will open up the template in Canva's online editor.
From here, you can add your own images, text, and other elements to create a truly unique thumbnail.
Once you're happy with your thumbnail, simply click on the "Download" button and choose the "JPEG" format.
This will save your thumbnail to your computer so that you can upload it to YouTube.
Finally, go through YouTube's upload procedure and select your custom thumbnail when prompted.
Adding tags to your YouTube videos can help increase views and boost YouTube searchability.
Use relevant, accurate tags to give viewers the information they need to find your content.
You can also add general tags about the genre or type of video you're posting.
Don't use false information in your tags, as this could lead to your video being removed from YouTube.
Utilize a variety of tags to reach the widest audience possible and get the most views for your videos.
How to increase subscribers on YouTube by posting more often
The best way to increase YouTube subscribers is by posting more often.
This might seem like a difficult task, but it is actually relatively simple.
All you need to do is come up with a new idea for your audience and post it on a regular basis.
People are more likely to share your content if they can see that you are constantly adding new stuff that they are interested in.
Plus, posting more often will help you compete against other companies that only post once or twice a month.
How often should I post new YouTube videos?
There's no set number of videos you should be uploading to YouTube each week, but consistency is key.
You need to find a schedule that works for you and stick to it.
This will keep your current subscribers engaged and bring new viewers to your content.
Consider converting long videos into short videos
If you have difficulty developing content ideas each day, consider splitting long videos into smaller pieces.
The length of a video can usually include many points about one particular topic, so you can cut specific topics and produce short video clips based on the topics.
Shorter video clips also make sharing on other social media networks easier.
Encourage people to subscribe to your channel
The best way to encourage people to subscribe to your YouTube channel is by putting out great content that they can't find anywhere else.
You want to be the go-to source for your niche, and that means consistently churning out high-quality videos that leave viewers wanting more.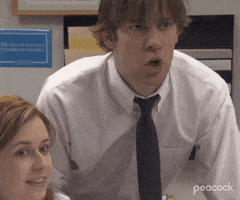 But it's not enough to just have good content; you also need to make sure people can easily find your channel and understand what it's all about.
That's why it's important to use descriptive titles and tags, as well as create catchy thumbnails and an engaging description for each video.
If you can hook people in with your content and make it easy for them to find your subscribe button, you'll be well on your way to amassing a loyal following of subscribers.
Write a compelling channel description
Looking to improve your YouTube viewership? Try something like this…
Want to get more views and subscribers? Check out our tips and advice on how to write a compelling channel description.
A good channel description should be engaging and informative, telling viewers what they can expect from your content.
It's also important to include keywords that will help YouTube's algorithm surface your channel to potential watchers.
Make sure your videos are under 5 minutes
We've all been there- we're watching a video and suddenly, our attention is pulled away by something else.
A notification, a sound, something in the background. It's frustrating, isn't it?
And it's even more frustrating when the video is something we actually want to watch.
That's why it's so important to make sure your videos are under 5 minutes (where it makes sense).
Viewers have shorter attention spans than ever before, and if you can't keep their attention, they'll move on to something else.
The good news is that there are plenty of ways to produce engaging, informative videos that are under 5 minutes.
By using creative visuals, concise writing, and effective editing, you can ensure that your videos are both informative and engaging- and that viewers will stick around until the end.
Clean up your YouTube channel
Here are a few benefits of taking the time to clean up your YouTube channel:
1. You'll attract more viewers. A tidy, well-organized channel is more inviting than one that looks like it hasn't been touched in months. If you want people to stick around, take the time to spruce up your channel.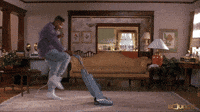 2. You'll look more professional. In today's competitive online landscape, it's important to look as professional as possible. A clean YouTube channel sends the message that you're serious about your content and your brand.
3. You'll be easier to find. If potential viewers can't find your channel because it's buried under a pile of other videos, they're not going to stick around for long. By taking the time to clean up your channel page, you'll make it easier for people to find you and your content.
4. You'll improve your search ranking. YouTube uses a variety of factors to determine which videos appear in YouTube search results, and one of those factors is how well-organized you are.
5. You'll boost your watch Time metric. Watch Time is one of the most important metrics YouTube uses to determine which content is shown in YouTube search results and recommended to users. Cleaning up your video list can help you boost your Watch Time and get more eyeballs on your content.
Only Create and Post Highly Watchable Content
I know this tip is obvious, but creating high-quality content is essential to standing out in today's competitive market.
But what exactly does that mean?
In order to create content that will really resonate with your audience, you need to put yourself in their shoes and understand what they're looking for.
What kind of content will make them sit up and take notice?
Once you know the answer to that question, you can start planning and producing content that will give your brand the edge it needs to succeed.
With careful planning and execution, you can create content that will wow your audience and helps your brand stand out from the rest.
Script ahead of time
The value of scripting ahead of time for your youtube videos cannot be understated.
When you take the time to sit down and write out what you want to say, it gives you a chance to really think about what you want to communicate.
It also allows you to organize your thoughts and figure out the best way to say what you need to say.
This can save you a lot of time in the editing process, and it can also help you avoid making errors that could negatively impact your video.
Scripting can also help you create better flow and pacing for your video, making it more engaging for the people watching.
When done correctly, scripting can be a powerful tool that can help you create better youtube videos.
Do your research
Before you even begin filming your content, it's important to do your research.
Watch your competitors' videos, as well as those from other companies in unrelated industries.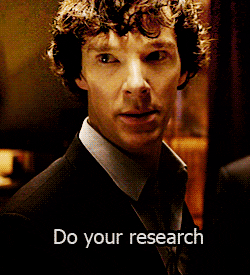 This will help you get a sense of what has been done before and how you can be innovative.
Make the first 10 seconds of your video the most memorable
You only have a few seconds to make a good first impression. Make sure your videos are compelling and not bland.
The first few seconds are the most important part of any video.
You need to make sure you grab the viewer's attention right away.
If you don't, they'll click away and you'll lose them forever.
Make sure your videos are exciting and engaging from the very first second.
Otherwise, you may never be able to reach your full potential as a YouTuber.
Embed YouTube videos in blog posts
There's something about a well-placed YouTube video that can really make a blog post sing.
Maybe it's the moving images or the way that it can break up a wall of text.
But whatever the reason, embedding a YouTube video in your blog posts can help to engage your readers and keep them coming back for more.
Not only that but including a video can also help to boost your SEO.
That's because Google loves fresh, original content, and a video provides just that.
So if you're looking for a way to take your blog to the next level, consider adding some videos into the mix. Your readers will thank you for it.
Why you shouldn't buy YouTube subscribers
Look, we get it. You want to be a YouTube star. You want to have millions of subscribers and likes, and you want to do it without putting in the work.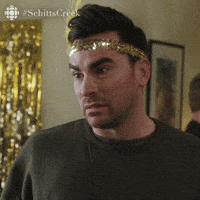 We've all been there. But here's the thing: buying YouTube subscribers is a huge waste of money.
Not only will it not help you grow your channel organically, but it can actually end up harming your chances of success.
Here's why:
First of all, YouTube's algorithm is designed to reward channels that produce quality content and that engage with their audience.
When you buy subscribers, you're not doing either of those things.
You're essentially gaming the system, and YouTube will eventually catch on.
Not only will your channel be penalized in the search rankings, but your videos are also less likely to be recommended to other users.
Second, even if you do manage to fool YouTube for a little while, your fake subscribers are not going to stick around for long.
They're not interested in your content; they're just there for the numbers.
So when they realize that your channel isn't what they're looking for, they'll quickly unsubscribe.
This not only makes your subscriber count look artificially low, but it also hurts your engagement rate (the percentage of people who watch a video compared to the number of views).
And finally, even if by some miracle you do manage to grow your channel with fake subscribers, you'll never be able to monetize it effectively.
That's because advertisers care about two things: reach and engagement.
If you have a lot of subscribers but very few people are actually watching your videos, advertisers are going to see right through you and move on to someone who's earning their views honestly.
So save yourself some money and don't buy YouTube subscribers. It's not worth it in the long run.
Focus on creating great content and engaging with your audience, and you'll eventually find success.
Promote videos on your end screen
Adding a "next video" section to your end screen is an easy way to encourage them to watch more of your content.
By promoting your other videos, you're increasing the chances that people will view them.
This simple change can lead to more views and subscribers.
To add a link to the corresponding video, use the end-screen editing feature on YouTube.
This will allow you to add a link to the next video in your series.
Remember, you are building a funnel with your content on YouTube. You need to tell your viewers what you want them to do next, which would be to watch more of your content.
Invest in YouTube advertising
YouTube advertising can be a powerful way to reach out to potential customers (when it makes sense).
It allows you to target your audience with laser precision, and ensures that your message is seen by people who are already interested in what you have to offer.
Additionally, YouTube advertising is highly effective at generating leads and driving conversions.
Running ads is also a great way to build brand awareness and create an emotional connection with your audience.
When done correctly, it can be an extremely powerful marketing tool.
Execute Top-Notch Channel Page Trailers
A channel trailer is a perfect way to introduce potential subscribers to your YouTube channel.
In just a few minutes, you can give your audience a taste of what your channel has to offer, and if done well, trailers are an incredibly effective way to boost your subscription numbers.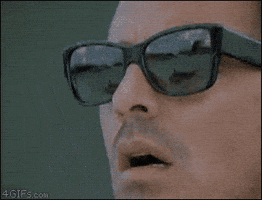 But what makes a great trailer?
First and foremost, it needs to be compelling.
It should be short enough to hold viewer attention, but long enough to give them a sense of what your channel is all about.
And most importantly, it should make your channel art look good.
That means ensuring that your new videos are high-quality and that it paints your channel in the best light possible.
Promote your channel to relevant online communities
When you're starting out on YouTube, it can be tough to get your channel noticed.
One way to give yourself a boost is to promote your channel in relevant online communities and social media.
By doing this, you'll introduce your channel to a whole new group of potential subscribers who might be interested in what you have to say.
Furthermore, promoting your channel in online communities, like social media, and niche-specific groups can help to build up your audience and create a more engaged community around your content.
Use an Awesome Channel Icon
A great channel icon is a key to a successful YouTube channel.
Your channel icon is the first thing viewers see when they visit your channel, so it's important to make a good impression.
The best channel icons are high-resolution and use clean, simple designs.
Avoid using cluttered images or busy patterns, as these can be difficult to read in small sizes.
Instead, focus on creating an icon that is easily recognizable and that reflects the overall tone of your channel.
If you're not sure where to start, try using a simple geometric shape or a basic icon that represents your brand.
With a little effort, you can create an icon that is both eye-catching and memorable.
Engage Your YouTube Audience
One of the most important things you can do to increase YouTube viewership is to engage your audience.
Responding to comments shows that you value your viewers' opinions, and it can attract new subscribers.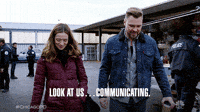 If you receive a negative comment, don't delete it – responding shows that you're willing to listen to constructive criticism, and people will appreciate that.
Engaging with your audience is the best way to build a successful YouTube channel.
Conclusion
Growing a successful YouTube channel takes time and effort, but with the right strategies in place, it's definitely possible.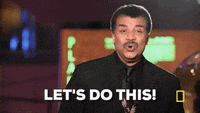 By using an awesome channel icon, engaging your audience, and promoting your channel in relevant online communities, you'll be well on your way to increasing viewership and building a loyal following.
If you're looking to grow your YouTube audience, then zindolabs.com is the perfect place for you. We're building a community that supports small businesses and their efforts around getting better results from their marketing. So what are you waiting for? Come and join us at zindolabs.com today!