Are you thinking about starting a podcast? Great idea!
Podcasting is a fantastic way to connect with your audience and build your brand. Plus, it's a lot of fun!
In this complete step-by-step guide, we'll show you everything you need to know to get started with podcasting.
We'll cover topics like choosing a topic, setting up your equipment, recording and editing your episodes, and promoting your show.
By the end of this guide, you'll be ready to launch your very own podcast! Let's get started!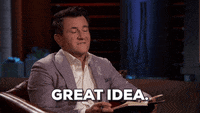 Learn how podcasting works
Podcasting has emerged as a powerful way to reach a wide audience. But how does it work?
In simple terms, podcasting is a digital audio file that is downloaded and played on a portable media player, computer, or smartphone.
The beauty of podcasting is that it is a very democratic medium—anyone with a computer and an internet connection can create one.
Podcasts are typically produced in episodic format, with new installments released on a regular basis.
This allows listeners to "binge" on their favorite shows, or listen to them at their own pace.
Because of their portability and on-demand nature, podcasts have become hugely popular in recent years.
In fact, 57% of all adults in the United States now listen to podcasts.
And that number is only growing—75% of Americans say they are interested in trying out podcasts in the future.
So if you've ever wondered how this whole podcasting thing works, now you know!
How to launch a Podcast
Launching a podcast can be an exciting and rewarding experience. But it can also be a lot of work.
There are many important elements to consider, from choosing the right topic and format to recording, editing your episodes, and setting a launch date.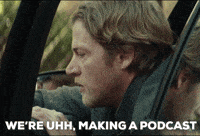 And that's not even counting the planning and promotion that goes into making your show a success.
But don't let all of that overwhelm you.
Take it one step at a time, and before you know it, you'll be ready to launch your very own podcast.
Defining the concept behind your podcast
Before you launch a new podcast, it's important to sit down and define the concept behind your show.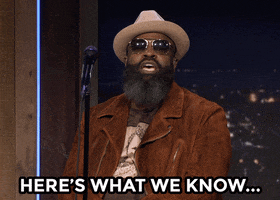 What are you hoping to achieve with your podcast?
Who is your target audience?
What topics will you be covering?
Once you have a clear idea of your podcast's purpose, you can start to develop a more specific plan for each episode.
What format will your show take?
What kind of guests will you be featuring?
How often will you be releasing new episodes?
Answering these questions will help ensure that your podcast is on track to achieve its goals.
Pick a podcast theme or topic
When you first start a podcast, it can be tempting to just hit record and see what happens.
However, if you want your podcast to be successful, it's important to take some time to choose a theme or topic.
This will help you attract listeners who are interested in your content, and it will also make it easier to plan and produce your episodes.
With a focus on a specific topic, you can ensure that each episode is packed with valuable information that your listeners will appreciate.
In addition, a consistent theme or topic will make your podcast more memorable and enjoyable for your audience.
So if you're serious about starting a podcast, take the time to choose a theme or topic that you can stick with over the long term.
Your listeners will thank you for it.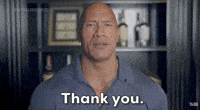 Name your podcast
When it comes to naming your podcast, you want to choose something that is both unique and recognizable.
A good way to make your podcast stand out is to choose a name that is not already in use by another show.
You also want to avoid using a name that is too similar to another show, as this could create confusion for listeners.
Another important consideration is to make sure that your podcast name is easy to pronounce and spell.
This will help listeners remember your show and find it more easily online.
Finally, keep in mind that your podcast name should be reflective of the content of your show.
Choose something that accurately represents the topics you will be discussing on your show.
Make it specific
When you target a specific industry niche with your podcast, you're more likely to attract your target audience.
Podcasts aimed at large audiences may not reach the target market at all.
People also recommend niche podcasts to their friends better than generic podcasts.
To create a specific niche for a podcast, select a subcategory.
This will help you focus your content and make it more appealing to your target audience.
There are many different ways to identify a niche market.
You can start by looking at your own interests and expertise, and then considering how you can add value to that particular market.
You can also research trends in the industry, and look for gaps that you can fill with your podcast.
Keep in mind that your niche doesn't have to be overly narrow – it just needs to be specific enough to attract listeners who will appreciate your content.
When you have a clear focus for your podcast episodes, you'll be well on your way to success.
Define your goals
Having a goal for your podcast episodes is important to maintain focus.
Without a goal, it would be very easy to get sidetracked and start rambling on topics that are not important, or that do not further the goal of the podcast.
For example, if the goal of the podcast is to build relationships with other like-minded individuals, then it would be important to stay on topic and not veer off into tangents about topics that do not interest the audience.
It is also important to be clear about what the goal is from the beginning.
This will help potential listeners understand what they can expect from the podcast and whether or not it is something that they are interested in.
By having a clear goal, podcasters can build a small but loyal following that will continue to support the podcast for years to come.
Decide on a format
Format matters. A lot. It is the often unseen force that can make or break a reality series, a life story, or a podcast.
The right format can elevate the content, providing a framework that showcases the very best of what is on offer.
Conversely, the wrong format can muddle the message, leaving audiences confused and unengaged.
When choosing a format, it is therefore essential to take care and select an option that will best serve the needs of your story.
For example, the interview format is a great choice for podcasts that want to showcase a diversity of knowledge and perspectives.
However, it may not be the best option for hosts who are uncomfortable with presenting or who don't have the time to prepare questions in advance.
Ultimately, the right format is the one that will help you to best tell your story – so choose carefully.
Create your podcast brand
Every podcast has a brand, whether they realize it or not.
Your brand is how your audience perceives you, and it's reflected in everything from your artwork to your website to the way you interact with listeners.
So it's important to take some time to think about what kind of brand you want to create for your show.
What kind of feeling do you want your audience to have when they think of your podcast?
Do you want to be seen as funny or serious? Informative or entertaining? Friendly or professional?
Answering these questions will help you start to develop a strong brand for your podcast.
Keep in mind that your brand may evolve over time as you get more comfortable with your show and find your voice.
Choose your category
When it comes to choosing a category for your podcast, it is important to consider your audience and what they are interested in.
If you choose a category that is not relevant to your content, you may be dropped from certain websites.
The top ten genres of podcasts in America are the following: news, arts, culture, business, comedy, music, games, sports, talk radio, and TV & film.
Each of these genres has something unique to offer listeners, so it is important to choose the one that best fits your podcast.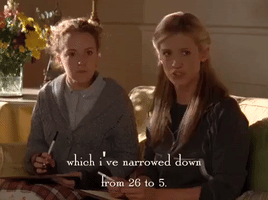 If you are unsure which category is right for you, ask yourself what your show is about and who your target audience is.
With this information in mind, you should be able to narrow down your options and choose the perfect category for your podcast.
Podcast Description
Your podcast description is one of the most important aspects of your show.
It's what new listeners see that helps determine whether or not they should listen to your podcast.
A well-crafted description will provide an accurate overview of what the listener can expect to hear, and it should also include a keyword or two to help ensure that your podcast shows up in searches.
The audio directory has different limits on the number of characters you can use, so be sure to check those before you start writing.
Apple Podcasts, for example, allows for 4,000 characters.
A good rule of thumb is to aim for around 480 words, like in the description for the unofficial Shopify Podcasts.
In any case, take the time to write a thoughtful, engaging description for your podcast, and you'll be sure to attract more listeners and maybe even work your way into the new and noteworthy section on iTunes.
Cover art for platforms like Apple Podcasts
Your cover art is the first thing potential readers see when they come across your book.
It's your chance to make a great first impression and grab their attention.
Ideally, your cover art should be beautiful, and unique and clearly communicate the subject matter of your book.
If you're not confident in your design skills, there are plenty of talented designers out there who can help you create the perfect cover art.
With a little effort, you can ensure that your cover art stands out from the crowd and catches the eye of potential listeners.
Plan your podcast
Before starting to create a podcast, it's important to prepare a well-thought-out plan.
This planning process should focus on determining what podcasts can do for your business, the best resources available, and an effective method for creating and distributing your podcasts.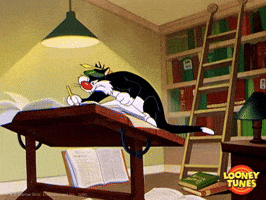 Research Existing Podcasts
As anyone who's ever been addicted to a good podcast can attest, there's something special about this audio medium.
Whether you're looking to be entertained, informed, or even marketed to, podcasts have become one of the most popular ways to consume content.
But with so many different shows out there vying for attention, it can be tough to know which ones are worth your time.
That's why it's important to research existing podcasts before committing to anyone in particular.
By looking at things like topics covered, story structure, and reviews from other listeners, you can get a good sense of what a show is all about and whether or not it's something you'll enjoy.
With so many great options out there, there's no need to waste your time on a dud; make sure to do your homework before settling on a new favorite podcast.
How long should a podcast last?
It depends on your audience and what you want to achieve.
If you have a loyal following, you can get away with a longer show.
But if you're trying to attract new listeners to your podcast episodes, you need to be aware of their attention spans.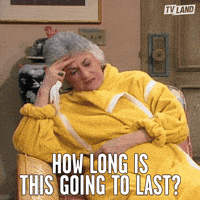 Busy entrepreneurs might only have 30 minutes of real listening time, so an hour-long podcast may not attract them.
Don't assume your audience is working in an office and has no time limits to listen to your episodes.
Your show can be shortened based on your listener's loyalty and the desired outcome.
Identify the story your podcast will tell
It is essential that you identify the story your podcast will tell before you start recording.
This will ensure that each episode is cohesive and flows smoothly.
Without a story, your podcast will be a jumbled mess of disconnected thoughts and ideas.
However, with a story, your podcast will be engaging and entertaining, keeping listeners coming back for more.
So what is your story?
What will you be telling your audience?
Once you have answered these questions, you can begin planning and recording your episodes.
How can a podcast help you reach more customers?
Podcasts can be an extremely effective way to reach more customers and grow your business.
In today's world, people are constantly bombarded with information from all sides, and it can be difficult to cut through the noise and reach your target audience.
A podcast offers a unique opportunity to connect with potential customers on a personal level and build a relationship of trust and rapport.
Moreover, podcasts are highly portable and can be listened to anywhere, making them an ideal way to reach busy people who might not have time to sit down and read an article or watch a video.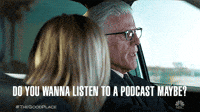 Balance Cadence with Content and Resources
To achieve podcast success, it is essential to strike a balance between cadence and content.
A familiar cadence is immediately expected by the listener and helps to create a sense of anticipation.
However, if a podcast is published too frequently, it can become expensive and difficult to sustain.
The key is to find a happy medium that provides listeners with the content they crave without overburdening your resources.
By striking the right balance, you can create a successful podcast that keeps people coming back for more.
Your Podcast Tone Should Match the Company Culture
Your podcast tone should always match your company culture in order to appeal to your target audience.
For example, if your company is known for being fun and engaging, then your podcast should reflect that.
On the other hand, if your company is more formal or reserved, then your podcast should be likewise.
The best way to differentiate yourself from other podcasts is to make sure that your podcast reflects your company culture perfectly.
Does your podcast link to a product or service?
If your podcast is simply a way to increase visibility for your brand, that's okay.
But if you're trying to sell a product or service, you need to be more purposeful and add a call to action to your episodes.
What is the goal of your podcast?
How can it be used to increase sales or drive traffic to your website?
Is there anything unique about the company that you can use to appeal to potential customers?
Launching a podcast can be an effective marketing tool, but only if you know how to use it. Otherwise, you're just wasting your time.
Use Online Resources and Buyer Personas to Identify Keywords
Reaching your target market begins with understanding who your target market is.
Once you know who your target market is, you can start to figure out what keywords they are using to search for products or services like yours.
You can use online resources like Google Trends and SEMrush to look up keywords and see how they have been trending over time.
You can also create buyer personas to help you understand the social media habits of your target market and how those habits can affect your business.
Is a podcast worth investing in?
When it comes to deciding whether or not a podcast is worth investing in, there are a few key factors to consider.
How much time, money, and resources are required to produce a quality podcast?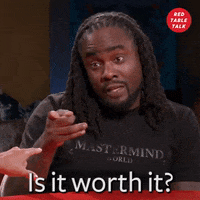 What are your specific objectives for launching a podcast?
And what are your worst-case scenarios?
If you're looking at podcasts as a way to generate a significant return on investment (ROI), you may be disappointed.
But if you're willing to invest the time and resources needed to produce a high-quality podcast, you can reap many other benefits.
Will your podcast demonstrate expertise?
Creating a podcast can be a great way to demonstrate your expertise, but it can also be a lot of work.
If you're not sure how to best use the medium to showcase your knowledge, it might not be worth the effort.
Alternatively, you could depend on guests to host your podcasts.
This would add complexity and time to the planning process, but it would also give you a chance to show off your expertise.
Either way, hosting a show is a great way to connect with your audience and show them what you know.
Creating a Podcast Launch Strategy
Podcasting has become one of the most popular ways to consume content, with nearly a third of Americans now tuning in.
But with so many podcasts out there, how can you make sure your show stands out?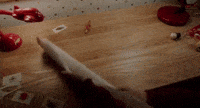 Here are 10 tips to launch and grow your podcast like a pro:
1. Start with a bang: hook your listeners in from the very first episode.
2. Make it visually appealing: invest in high-quality artwork and make use of eye-catching visuals.
3. Promote, promote, promote: get the word out about your podcast through social media, email marketing, and online ads.
4. Keep it fresh: regularly release new episodes to keep listeners engaged.
5. Engage with your audience: build a community around your podcast and encourage listener feedback.
6. Be true to your brand: stay consistent with your branding and messaging across all channels.
7. Leverage influencers: reach out to influencers in your niche to help promote your podcast.
8. Tell stories: use engaging storytelling techniques to captivate your audience.
9. Go above and beyond: offer bonus content such as exclusive interviews or behind-the-scenes footage and show notes.
10. Have fun: remember that podcasting should be enjoyable for both you and your listeners!
Choose Your Podcasting Equipment
When it comes to choosing your podcasting equipment, it's important to remember that quality is key.
Your listeners won't stick around if they can't understand what you're saying or if the sound quality is poor, so it's worth investing in some good-quality gear. Microphones are a great place to start.
USB microphones are a popular option as they're relatively affordable and easy to use.
However, you may want to consider a more professional option if you're serious about your podcast.
Whatever you choose, make sure you test it out before you start recording to avoid any unwanted surprises!
Podcast Recording Equipment to Improve Quality
There's nothing worse than trying to enjoy a podcast, only to be constantly annoyed by intrusive background noise or static-y audio.
It's enough to make you want to give up and find something else to listen to.
But before you lose these new listeners, consider investing in some new recording equipment.
A Pop filter can help reduce clicks and sputtering, while a boom arm allows you to adjust the height and position of the microphone for more clarity.
With just a few simple upgrades, you can vastly improve the quality of your recordings and make your podcast much more enjoyable for your listeners.
So don't give up just yet – invest in better equipment and make your voice heard.
Can you start a podcast with just an iPhone?
Starting a podcast with just an iPhone is possible, but not optimal.
While the microphone on an iPhone can technically record audio, it will not have the clarity or professionalism that you want for your podcast.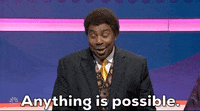 Additionally, you will need to use an app to convert your phone into a podcasting recorder.
Although many popular podcast hosts like SoundCloud and Podbean provide a variety of recording features in their apps, some of these features are only available on computers, not mobile devices.
So while you can start a podcast with just an iPhone, it's not the ideal way to go about it.
XLR connections
If you're serious about audio quality, then you need to consider XLR connections.
With XLR, you get the best possible sound quality and reliability.
There are three ways to connect using XLR, and each provides its own benefits.
The first way is to connect directly to your computer. This gives you the best possible sound quality and eliminates any potential interference.
The second way is to use an interface. This gives you more control over your sound but can introduce some latency issues.
The third way is to use a mixer. This gives you the most control over your sound but can be more expensive.
Whichever way you choose to connect, you're sure to get the best possible sound quality with XLR.
Best Podcast Microphones
As any podcaster knows, a good microphone is essential for producing high-quality audio.
Not only does it help to reduce background noise and eliminate the need for extensive post-production editing, but it also makes it easier to capture the nuances of the spoken word.
There are a few things to keep in mind when choosing a microphone for podcasting, including dynamic range, frequency response, and sensitivity.
Dynamic microphones are well-suited for podcasting because they can handle high-frequency signals without being overly sensitive to background noise.
However, condenser microphones are often better at capturing the subtleties of the human voice.
When it comes to connectivity, both USB and XLR microphones can be used with a computer, but XLR provides superior sound quality.
Ultimately, the best microphone for podcasting is the one that best suits your unique needs and budget.
Choose Your Podcast Software
As soon as the audio is finished, it's time to start making edits.
This is where you can really start to fine-tune the sound and quality of your podcast.
Fortunately, there are a number of great audio editors out there that won't break the bank. But here are two that are free to use.
Editing Software
There's something about making music that just feels good. And with Garageband, it's easy to get started.
Just download the app and you're ready to go.
Garageband has a more intuitive interface than Audacity, so you can start making music right away.
Plus, it's free! You can't beat that.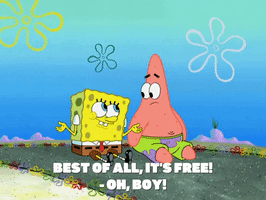 But beware, Garageband is not supported on Android phones or Windows computers.
So if you're not using an iOS device, you'll be out of luck.
But if you are, then go ahead and download Garageband and start making some beautiful noise.
Audacity – Free Audacity is a free open-source audio editor that features advanced features.
The DAW is enough that many podcasts have good episodes.
Audacity's learning curve is steep — with GarageBand. There will also be many tutorials for Audacity to guide you through the platform.
Other Podcast Software
If you're not happy with the results you're getting from your current podcast software, it might be time to switch to a new one.
Otter.ai offers automated transcription that is highly accurate and can be turned around quickly.
BuzzSprout also has Otter.ai integrated, so you can view transcripts from a new window.
Magic Mastery levels up audio files and optimizes them for use as an Instagram filter for podcasts.
If you're looking for a change, these two options are definitely worth considering.
Outline Your First Episode
Outlining your first podcast episode is important for a number of reasons.
It helps to ensure that your episode is focused and cohesive, and it can also help to prevent rambling or tangents.
In addition, an outline can help you to keep track of your thoughts and ideas, making it easier to stay on track during the recording process.
And finally, an outline can also be a valuable tool for editing purposes, allowing you to easily identify and remove any superfluous material.
So if you're planning on starting a podcast, be sure to take the time to outline your first episode.
It'll make the whole process a lot smoother and more enjoyable.
Write The Script For Your First Episode
One of the most important things you can do is to write a script for your episodes.
This may seem like a lot of work, but it's worth it.
A well-written script will keep you focused and on track, prevent you from rambling and ensure that your episode is packed with valuable content.
In other words, it will help you create a podcast that people actually want to listen to.
So where do you start?
First, take some time to brainstorm the topics you want to cover in your episode.
Once you have a general idea, start creating an outline of what you want to say.
Include key points, quotes, and anything else that will help to make your episode informative and engaging.
Then, flesh out your outline into a full-fledged script.
Reading through your script before hitting record will help you stay on track and deliver a polished performance.
So don't skimp on this step – writing a script is essential for creating a successful business podcast.
Record Your First Episode
Before recording your first episode, take some time to prepare. As mentioned above, write out a podcast outline or at least a list of bullet points.
This will help you stay on track when recording and prevent you from rambling.
If you're co-hosting, be sure to share the outline with your co-host so they can be prepared as well.
Once you have your outline, it's time to find a suitable location.
If possible, try to record in a small room as this will help to minimize any background noise.
Once you've found the perfect spot, it's time to hit record and start sharing your story with the world.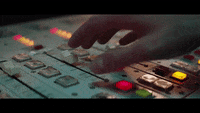 Microphone Technique
Good microphone technique is vital for creating high-quality audio recordings.
By positioning your mouth correctly, you can reduce unwanted noise and ensure that your voice is clear and loud enough to be picked up by the microphone.
Placing the microphone too close to your mouth can result in plosives or harsh pops of air that can distort the sound.
Moving the microphone back a few inches will help to reduce this problem.
Record Test Track
Now that you've got everything set up, it's time to start recording.
Speak slowly and clearly, and avoid any background noise if possible.
If you make a mistake, don't worry – you can always edit it out later.
When you're happy with your recording, save it and listen back. Then adjust as needed.
Record Your Podcast
Recording your podcast doesn't have to be difficult. In fact, it can be quite simple once you know the basics.
Find a Room With Solid Sound
It can be difficult to find a room that is completely free of noise, but there are some things you can do to minimize the amount of noise in your environment.
If possible, try to find a room with solid walls and no windows.
This will help to reduce the amount of external noise coming into the room.
Once you're in the room, take a look around and identify any sources of noise.
Are there any fans or computers running?
Is the refrigerator Making noise?
Are there any cell phones or TVs on?
If so, try to turn them off or move them away from you.
Animals can also be a source of noise, so if you have a pet, try to keep them out of the room.
Finally, soft objects like blankets can help to absorb sound and improve clarity.
Editing Your First Episode
You've finally finished recording your first podcast episode.
Congratulations!
Now it's time to edit the recording to make it as smooth and enjoyable as possible. This entails eliminating gaps and hesitations, as well as avoiding irritating "ums" and "ahs."
You may edit a podcast episode using the software you recorded the episode with, such as Audacity or GarageBand.
If you want to add music during a podcast, you can find free, license-free music on the Fugue website.
Or, if you want to spend a little money, you can purchase a new original music album from the iTunes Store or the YouTube library. Happy editing!
Hosting Your Podcast
It's time to take your podcast to the next level.
Hosting your podcast on a platform like SoundCloud or Libsyn will allow you to reach a wider audience and share your passion with the world.
Simply upload your first episode, enter your show info, and start sharing!
You can also use hosting platforms to generate income from your podcast by monetizing your episodes.
Distributing Your Podcast
Learn how to distribute your podcast on different platforms like Spotify and iTunes.
You can do this by integrating your hosting services with a number of different platforms.
This means that you do not have to manually upload your Podcasts to any of their apps.
You can also use a platform like Stitcher or Podcast Addict to help you get started.
There are many ways to get your podcast out there, and using a platform like this can help you reach a larger audience.
You can also use YouTube to promote your podcast, and you can even create a channel for it.
But don't forget to create an RSS feed for your podcast that you can share as part of your marketing strategy.
There are many ways to promote your podcast launch, and using multiple platforms is the best way to reach the most people.
Marketing Your Podcast
When you release a new podcast, it can be tempting to just sit back and wait for the listeners to come to you.
But if you want your show to find a wider audience, you need to put some effort into promoting it.
Marketing your podcast doesn't have to be a huge undertaking – there are plenty of simple things you can do to get the word out there.
Here are just a few ideas:
-Submit your podcast to Spotify and other directories. This will make it easier for people to find and subscribe to your show.
-Write a blog post about your podcast. Be sure to include a link so that people can listen directly to your website.
-Create social media accounts for your podcast and share each new episode on Facebook, Twitter, and Instagram. You can also use social media to run marketing campaigns, such as giveaways or contests.
-Reach out to other podcasters in your niche and see if they're interested in doing a cross-promotion with other podcasters.
This could involve sharing each other's episodes on social media, or even recording a joint episode.
How Often Should You Release a Podcast?
There's no single answer to the question of how often you should release a podcast. It depends on your podcast's content, your audience, and your production schedule.
A Consistent Schedule
One of the things that can make or break a podcast is its release schedule.
A consistent schedule helps to create listening habits and lets listeners know when they can expect new episodes.
On the other hand, a more erratic schedule can make it difficult for listeners to keep up with the show.
It's important to find the right balance for your audience.
Too much consistency can be boring, but too much irregularity can be confusing and off-putting.
The key is to find a happy medium that will help you grow your audience.
Take a Break
When you're burning out, it can feel like you have to give everything you have just to keep going.
But sometimes, the best thing you can do is to just sit down and take a break.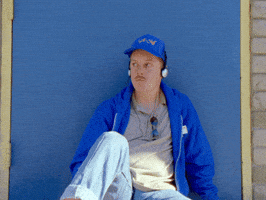 There are a number of ways you can do this.
First, you could organize your work into seasons, and tell people that you'll be taking a break between seasons.
Second, you could batch content and work on the project in advance, so that the public doesn't know that you're taking a break until the content is already released.
Whichever method you choose, taking some time for yourself is essential when you're feeling burned out.
No Fixed Schedule
There's something to be said for spontaneity. Without a set schedule, you can let your creativity flow and produce truly unique content.
However, this approach can also hamper your growth if you're not careful. Unless you're regularly developing new material, your audience will quickly become bored.
It's important to find a balance between spontaneity and structure.
A daily or bimonthly routine will help you stay on track while still allowing room for creativity. And remember, your audience is always the top priority.
If you want to keep them happy, you need to give them content that's worth their time.
How To Avoid Podfade?
The best way to avoid podfade is to be consistent with your content.
Podfade usually occurs when a show doesn't keep up with its current format, or when the quality of the episodes drops suddenly.
If you're consistent with your podcast, your audience will know what to expect and will be more likely to stick around.
Podfade can also be caused by a lack of audience engagement.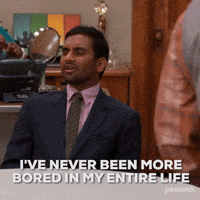 If you don't have an audience, it's harder to keep up the motivation to produce new episodes.
That's why it's important to build an audience from the beginning.
Stockpile episodes and schedule them in advance
When it comes to stress, there's nothing worse than feeling like you're constantly playing catch-up. That's why stockpiling episodes and scheduling them in advance can be such a lifesaver.
By recording a few extra episodes, you can create a buffer that will give you the flexibility to skip a week (or more) if needed.
And that can make all the difference when it comes to your overall stress levels. So next time you're feeling overwhelmed, remember that a little planning can go a long way.
Netflix Style: Dropping A Full Show or Season On One Day
Is Netflix style right for you?
There's something so satisfying about bingeing a whole series or season of a show in one go.
It's like a delicious feast for the mind, and Netflix has perfected this style of content delivery.
Now, imagine if your favorite podcast did the same thing.
Suddenly, instead of having to wait a week (or more) for the next episode, you could gorge yourself on hours of audio goodness all at once. It would be amazing!
No more cliffhangers or waiting around, just pure, unadulterated entertainment. So why not make it happen?
Optimal Podcast Episode Length
There's no hard and fast rule for how long a podcast episode should be.
Ultimately, it should be as long as it needs to be to cover the topic at hand – no more, and no less.
That said, some episodes will naturally be shorter than others. For example, a five-minute episode might suffice for a quick update or announcement, whereas an in-depth interview could easily run for half an hour or more.
There are also some common types of episodes that tend to fall within certain timeframes.
For instance, many weekly roundup shows are around 20 minutes long, whereas standalone interviews are often 30 minutes or longer.
Ultimately, the best thing you can do is experiment and see what feels right for you and your listeners.
The Best Day and Time For a Podcast
When it comes to releasing new episodes of your podcast, timing is everything.
According to research from Megaphone, the best days for release are Tuesday and Thursday, with the latter getting the most downloads.
The best time to release new episodes is between 2 and 5 pm, with 5 pm being the optimum.
This means that if you want your podcast to be heard by the maximum number of people, you should aim for a Thursday release at 5 pm EST.
Of course, every podcast is different and what works for one show might not work for another, so as always, test, test, test.
Should I Adjust My Podcast Publishing Schedule?
As a podcaster, you always have to be thinking about your audience.
They are the reason you do what you do, and everything you do should be in service of them.
So when it comes to your podcast release schedule, you have to ask yourself: what is best for my listeners?
If you're thinking about changing up your release schedule, there are a few things you need to consider.
First, how loyal is your audience? If they are the type of people who will always download your episodes as soon as they're released, then you can be a little more flexible with your schedule.
But if they are the type of listeners who need a reminder to tune in, then you need to be more consistent with your release schedule.
You also need to think about how much new content you have.
If you have a backlog of episodes that you can release all at once, then you can afford to take a break in between seasons. But if you're constantly creating new content, then you need to be more regular with your releases.
The bottom line is that there is no one-size-fits-all answer to this question. It all depends on your audience and your own personal circumstances.
So take some time to think about what would work best for you and your listeners, and then make a decision accordingly.
Leave Buffer Time For Podcast Directories to Refresh Your Feed
If you're releasing a new podcast episode, you'll want to make sure it's available on all the major podcast directories.
But often, there can be a long delay between when you release your episode and when it actually appears in the directory.
This can be frustrating for listeners, who may not know whether or when they'll be able to access your new content.
One way to avoid this problem is to release your episodes early in the morning before the directories have a chance to update.
This way, your listener will know that as soon as they wake up and check their favorite directory, your new episode will be waiting for them.
Analyzing Your Results
The most important thing for any Podcaster is to maintain a consistent level of engagement with their audience.
There are many ways to do this, but one of the most effective is to analyze your results on a regular basis.
This way, you can keep an eye on key metrics like downloads per day, episodes, platforms, and programming.
Doing so will help you ensure that you're always providing the best possible content for your listeners.
Additionally, it's important to note that your audience may change over time.
As such, it's crucial to monitor your results so that you can adjust your strategy accordingly.
Receiving Your first feedback
So, you've finally done it.
You created a podcast episode and now it's time to share it with the world.
But before you hit "publish", there's one more very important step: receiving feedback.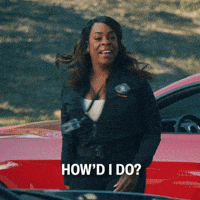 It's not easy putting yourself out there and waiting for people to tell you what they think, but it's essential if you want to create a successful podcast.
Remember that your first episode is like a pilot episode of a TV show – it's not going to be perfect, but that's okay.
The important thing is to get feedback from your new listeners so that you can improve your characters and storylines.
So go ahead and hit "publish" – your podcast journey is just beginning!
Conclusion
Creating a podcast can be an exciting and rewarding experience, but it's important to remember that it takes time and effort to produce high-quality content.
By following the tips in this article, you'll be well on your way to creating a successful podcast that engages your audience and leaves them wanting more.
Remember to keep track of your analytics so that you can continue to improve your content, and don't forget to receive feedback from your listeners so you can create even better episodes in the future!
If you're interested in listening to our new podcast called The Mess in the Middle, be sure to check it out here. We'll be releasing new episodes every week, so be sure to subscribe so you never miss an episode!