Social proof is an essential element of a sales page, whether it's for your membership site or another product or service.
It's powerful because it's not a message from you touting the benefits of your own site, but someone else singing your praises.
Visitors to your sales page are hearing from people who have used your site, gotten results, and want to tell others. It shows that your site is worth taking a chance on, and it removes the risks in their minds.
Download Now: 8 Proven Ideas for Profitable Membership Sites
Reviews and Testimonials
Get members of your site to leave a quick review or testimonial. Ask them to tell others why they're a member and how your site has helped them.
Try to get some specifics on how they've gotten results by being a member.
If possible, include a smiling picture of the person leaving the review. It also helps to have a link to their website and their real name. This is important because it shows that the reviews are left by real people.
Industry Certificates and Awards
If you have any industry certifications or awards, these should go here. They show that you're legitimate. One of the main aims of social proof is to remove the reservations in people's minds.
Official certifications are proof that there's no reason to doubt you.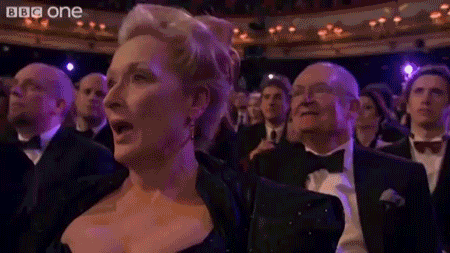 Make sure any awards you show are relevant and legitimate. It's better to have nothing than something that looks strange and out of place.
What if you don't have any certificates or awards? It might be worth it to invest some time into getting some. There are many simple accreditations you can get online with little cost and effort.
Logos of Brands or Companies You Have Worked For
Have you done any work for well-known brands or companies? If so, you should include this as social proof on your sales page.
Bigger names are better than smaller ones, but the key here is relevance. These should be brands or companies related to what your membership site offers.
If you're thinking about using a client's name or logo, make sure you check with them first.
In fact, this is a good chance to ask them for a testimonial or blurb that you can put on your sales page too.
Case Studies and Success Stories
Case studies work as powerful social proof because they offer detailed stories of specific results you've helped people achieve.
They take a bit of work to put together and write, but they can be very useful. By sharing the results, you're showing potential members what they can expect from membership.
Gathering social proof to use on your membership site sales page and elsewhere should be a regular part of your business operations.
You should always be on the lookout for content you can use.
Regularly ask your customers for reviews, testimonials, or case studies. It's best to regularly update your sales page with new pieces of social proof from time to time.
If you want more ideas on creating a membership site, then take a look at our course, How to Create a Membership Site, where we'll guide you step by step through creating and running a subscription-based site for recurring income.