When it comes to running a small business, there's always something new to learn.
And if you're like most entrepreneurs, you're always looking for ways to increase profits and improve your bottom line.
One option that may not be on your radar is creating an online course.
In this blog post, we'll discuss why online courses are so popular and lucrative, and we'll also provide tips on how you can get started.
So read on to learn more!
What is an online course and what are the benefits of creating one
An online course is simply a course that is offered online, rather than in a traditional classroom setting.
Download Now: The 5 Key Elements of an Outstanding Online Course That's Guaranteed to Sell
There are many benefits to creating an online course, including:
1. Increased profits: According to one report, online courses can be up to seven times more profitable than traditional courses.
This is because online courses allow you to reach a wider audience and charge more for your services.
2. Increased visibility: When you create an online course, you become known as an expert in your field.
This can lead to increased visibility and more opportunities for speaking engagements and consulting work.
3. Increased flexibility: Online courses allow students to learn on their own schedule, which is perfect for busy entrepreneurs.
4. Increased ROI: Because online courses are so lucrative, they offer a high return on investment (ROI).
In other words, you'll get back what you put into them quickly.
How to create an online course that sells
When it comes to creating an online course that sells, there are a few key things to keep in mind:
Choose a topic that you're passionate about: This is essential, as you'll need to be able to talk about your topic with enthusiasm and knowledge.
Make sure the content is high quality: This means ensuring that your course is well-organized, easy to understand, and provides real value to students.
Create a strong marketing strategy: This is critical, as you'll need to promote your course in order to attract students.
Some effective marketing strategies include creating a landing page, writing blog posts, and using social media.
Offer a money-back guarantee: This helps build trust with potential students and can increase sales.
The best ways to market your online course
There are a number of ways to market your online course, and the best strategy will vary depending on your target audience.
However, some common marketing strategies include:
Creating a landing page: This is a great way to introduce potential students to your course and explain the benefits of taking it.
Writing blog posts: Blogging is a great way to attract attention to your course and help potential students learn more about it.
Using social media: Social media is a powerful tool for marketing your course, and there are many different platforms you can use.
Offering a discount: Many students are attracted to discounts, so consider offering a coupon or special deal to help boost sales.
Hosting a webinar: A webinar is a great way to generate interest in your course and answer any questions potential students may have.
Creating an email list: An email list is a great way to keep in touch with potential students and promote your course.
Offering a free trial: Many students are hesitant to commit to an online course, so offering a free trial can be a great way to increase sales.
Tips for keeping your students engaged and learning
One of the biggest challenges of teaching online courses is keeping students engaged and motivated.
Here are a few tips for doing just that:
Tip 1. Make sure the content is fresh and interesting: This means regularly updating your course materials and adding new content.
Tip 2. Encourage students to participate in discussions: This helps keep them engaged and allows them to learn from each other.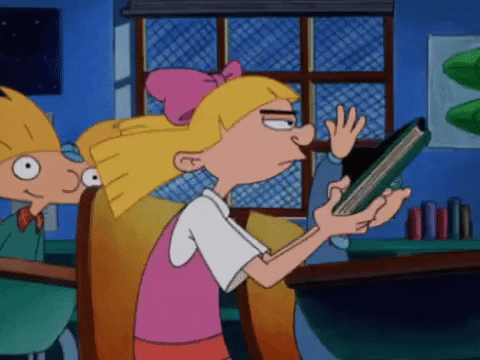 Tip 3. Host live sessions: These can be a great way to keep students engaged and allow them to ask questions directly.
Tip 4. Provide feedback: Feedback is essential for helping students learn and improving their performance.
Tip 5. Celebrate milestones: Acknowledge when students have achieved a milestone, such as completing a section of the course or finishing a task. This will help them stay motivated.
Tip 6. Be available: Make sure you're available to answer questions and help students when they need it. This will help them feel supported and maintain their motivation.
How to create a successful launch for your online course
Creating a successful launch for your online course is essential for getting it off to a strong start. You will want to make sure you:
Plan ahead: The more preparation you do upfront, the smoother the launch will go.
Build anticipation: Tease your upcoming course on social media and in blog posts to generate excitement.
And then review the marketing strategies above to ensure you are ready to share your course with the world.
How to make money from your online course
One of the best ways to make money from your online course is by charging a tuition fee ie. course fee.
However, there are a number of other ways to monetize your course as well:
1. Sell access to the course materials: This can be done in the form of a subscription or by offering individual modules or lessons.
2. Sell merchandise related to the course: This could include t-shirts, mugs, or other items with the course logo or name.
3. Sell advertising space: You can sell advertising space on your website or within your course materials.
4. Offer consulting services: Once students have completed your course, offer them consulting services to help them put their new skills into practice.
5. Create an online course platform: If you have the technical skills, you can create an online course platform that other instructors can use to sell their own courses.
By using one or more of these methods, you can generate a healthy stream of income from your online course.
Top 5 Reasons Why You Should Launch a Course
#1 People Need Help and You Can Provide It
#2 You Can Become an Expert
#3 Catch up (or Surpass) the Competition
#4 Profits Now and in the Future
#5 It's Easy
Resource: Nine reasons why you should create an online course (and an easy way to get started today)
Conclusion:
If you're looking for ways to generate more income in your business by launching an online course, consider using one or more of the methods we've outlined.
Selling access to the course materials, merchandise related to the course, advertising space, and consulting services are all great options that can help you bring in extra revenue.
You can also create an online course platform that other instructors can use to sell their own courses.
Utilizing any of these methods can help you build a successful online course business.
What monetization strategies have you tried for your online course? 
If you're finally ready to launch your own course, Congratulations! You're about to embark on an exciting and fulfilling journey. But before you do, take a look at our program that will teach you how to structure your course so your participants see results, and use the most effective ways to ensure your course is a big success.
In this program, you'll learn how to build a framework for your course that covers all the key elements needed for success. You'll also discover proven strategies for marketing and selling your course, so you can reach the right people and get them excited about enrolling.
By the end of this program, you'll have everything you need to launch your dream course with confidence. So don't wait any longer, sign up today, and let's get started!