Consistency is essential when running a top-notch blog and there are many ways to successfully manage your blogging deadlines and schedule. Every writer is different and each of us has his or her own flow.
Here is a 4-step process that many use which involves the best practice of goal setting to keep you on track: setting goals and working backward.
Free Download: 5 Tips for Creating an Engaging Blog that Keeps Your Readers Coming Back for More Ebook & Checklist
Step 1. Create a publishing schedule
Start by deciding how often and when you will publish. A very general guideline is to publish a post weekly.
If you can keep up the schedule, you can choose to publish bi-weekly as well. Once you start publishing regularly, review your metrics to see what posting schedule works best, but for now, choose something that works for you.
Step 2. Set Specific Dates for Specific Posts
If you already have an idea list, assign a specific date to each. This is a provisional schedule and you can switch posts to different dates if you feel the urge to.
For now, it's good to just have a schedule you can work with.
Step 3. Identify the Steps
Identify the steps that are necessary for a single piece of content. You may be able to sit down and dash off excellent blog posts on the day they're to be published.
On the other hand, you may decide to write all of your posts at once in one busy afternoon to make posting easier.
Examples of steps might be:
Planning and research
Outlining
Rough draft writing
Editing
Publishing
You may find that it's best to plan and outline one day, write the text, and edit and post on the third day.
Decide what works best for you and if you're not sure, decide on something and then see how it goes. You can adjust your steps later.

Step 4. Put the Steps on Your Calendar
Finally, assign a specific date or time to each step. Work backward from the publishing day and put each step on your calendar.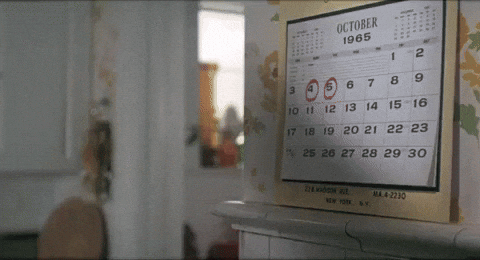 For example, if you have just the three steps of planning, writing, and editing, your publishing schedule might look something like this:
Friday morning: Edit post and publish
Thursday morning: Write a post
Wednesday: Create an outline
With each step entered consistently on your calendar, you'll have a good blogging schedule where you never feel rushed and there's plenty of time to give each step the attention it deserves, and publish on schedule.
Want to learn more about how you can blog like a pro and make a profit? Take a look at our full course here.