So, you've got an email list of subscribers. And some of them are not opening your emails. This could be because they aren't interested in what you're offering or it's going to their spam folder. But there is a way to boost engagement on your list by resending unopened emails. Let's take a look at this.
Free Download: 5 Tips for Creating an Engaging Blog that Keeps Your Readers Coming Back for More Ebook & Checklist
Here are six ways to encourage people on your list to open and read the emails that you send out: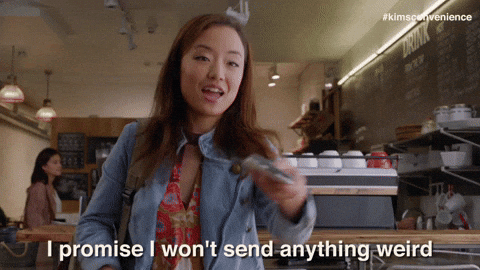 # 1 Make sure that the subject line is compelling enough for recipients to want to click through.
A great way to encourage more engagement is to change the subject line of your emails so that they fit in with what's going on at the time.
For example, you could have a promotion running and want people to open your email so this would be a good opportunity to mention it in the subject line.
# 2 Use bullet points rather than paragraphs so readers can see at a glance what the content will cover.
When emailing subscribers it's important that your content is easy to read and not just full of long paragraphs. By including bullet points, people can get an idea about what you're writing about without having to open anything.
This will make sure they know whether or not the email content is interesting and relevant to them before clicking on anything.
# 3 Include graphics with links embedded so viewers can easily access any information without having to leave your email message.
Embedding links in an email is a great way to tell your subscribers exactly where they have to go. But you want to make sure the link is easy for them to use so either include a clickable image or use text hyperlinks so they can access the information quickly and easily.
# 4 Create compelling content that is relevant to your audience.
If you don't create engaging and relevant content, your readers won't want to open anything. And it's no use trying to get more engagement if the information you're sharing is boring or of no interest to them!
So make sure that your content includes something that will get people interested in what you are talking about.
5 # Have a clear call-to-action in the email so subscribers know what you want them to do next.
If you want to get more engagement on your list it's important that you include a clear call-to-action in any emails. This should be at the end so people know what to do next whether it's clicking on a link, visiting an URL, or making a purchase.
But make sure there is only one per email. Offering more than one option confuses buyers. And confused buyers don't buy.
6 # End each email with something that will encourage readers to open your next email.
Remember that some people on your list may not open each email you send them so it's important to remember to include something at the end of your emails that will encourage people to click through and open future emails.
This could be anything including mentioning a promotion, free gift, or new content release.
How to Refresh Resent Emails
The trick here is to change the subject line of your email. It's possible that your subscribers passed over it as they skimmed their inboxes because the subject line wasn't compelling enough to hook them.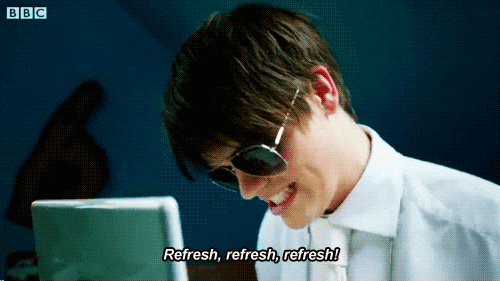 With a new and slightly different subject line, you increase the chances that these readers will check it out.
This will increase your open rates and hopefully drive more traffic to your blog. It can also help to build deeper relationships with your readers.
They may have missed a piece of valuable content that will help build this relationship.
Segmenting Your List
Your unopen rate can also be used to segment your list. If there are subscribers who consistently don't open your messages, they may be unresponsive or you may have a bad email address. Remove these subscribers from your list. This is called keeping a "clean" list and it improves the performance of your email campaign.
There are some marketing studies that question this approach. After all, if you resend every single email, you're cramming your subscribers' email inboxes even fuller with messages.
Your autoresponder program gives you statistics that show the results of your efforts. Rely on these metrics and see how many of your subscribers are opening the second email. If you're seeing high open rates, keep doing it. If not, stop.
A/B testing is also a part of every successful email campaign. But keep in mind that your list's behavior may change over time. You may need to do more testing to stay ahead of the game.
Refreshing Content
Another option you can give a try if you're not getting much response from your subscribers is to test the content by refreshing the message in your emails without changing the subject line.
Add links in your emails to other content on your blog or website which provides related information. If opening these links compels subscribers to follow them, this may be an indication that you need to update your site with more of this type of content.
If you're providing your readers with useful and relevant content, it's hard for them to ignore what you have to say. They may be missing important information by not opening and reading your messages.
Refresh the message in your emails and see if this changes their behavior.