Are you a small business owner looking for ways to market your company more effectively? If so, you're in luck!
In this blog post, we will outline eighteen of the best marketing strategies for small businesses.
Whether you're looking to boost website traffic or increase brand awareness, these marketing tips will help you achieve your goals.
So what are you waiting for? Start reading!
Why is it important to build a small business marketing strategy?
Marketing is essential for any company regardless if you have a brick-n-mortar location or strictly an eCommerce store.
Without a marketing strategy, it can be difficult to identify your target audience, craft effective marketing messages, and measure the results of your marketing efforts.
A well-designed marketing strategy will help you to focus your limited resources on the initiatives that are most likely to generate new customers and revenue.
Also, a sound marketing strategy will give you a clearer understanding of your competition and the marketplace, and it can help you to adjust your pricing and product offerings to meet the needs of your industry.
So it doesn't matter if you're just starting out or you've been in business for years, developing a small business marketing strategy should be a top priority.
Now let's look at the 18 best practices for creating a small business marketing strategy, in no specific order.
#1 Join local business groups
Joining a local business group gives you the chance of interacting with people with similar interests – it is possible that they already share a common ground – a business.
Although there are many entrepreneur groups available, there may be some niche groups or meetings that are specific to your area and your ideal audience.
These types of groups are great for getting ideas from others a couple of steps ahead, sharing referrals, finding talent, and identifying future opportunities.
It can also be an important catalyst to expand networks throughout your city of residence.
These types of interactions are important for any entrepreneur, but especially for those who are starting a business.
#2 Direct Mail Marketing
One of the most important things to consider when planning your marketing strategy is how you will reach your ideal audience.
With so many options available, it can be difficult to know where to start. However, one method that is often overlooked is direct mail marketing.
While direct mail may seem like a thing of the past, it can actually be highly effective for small businesses.
First, direct mail is a very targeted way to reach your potential customers.
You can target specific demographics, geographic areas, or even individuals.
This ensures that your message is getting to the people who are most likely to be interested in what you have to say.
Second, direct mail is a very flexible marketing platform.
You can customize your message and design to appeal to your target audience. This allows you to create a highly effective marketing campaign that really speaks to your potential customers.
Finally, direct mail is a very cost-effective way to reach your audience.
When done correctly, direct mail can provide an excellent return on investment, making it a great option for small businesses on a tight budget.
#3 Content Marketing
As any marketer knows, content is essential for driving results and revenue growth.
Whether it's for SEO, social media, or email marketing, relevant and valuable content is what helps businesses achieve their goals.
However, creating this relevant content can be a challenge. That's where content marketing comes in.
Content marketing is the creation of relevant, consistent, and valuable content for the retention of measurable target audiences.
It can also help drive revenue by helping customers buy products and services. While it may not have the immediate payoffs of paid ads, content marketing can sustain growth in visitors, leads, and sales over time.
But it's not easy. It requires a whole lot of content – more than just blog posts. If done right, though, content marketing can be a powerful tool for any business.
Resource: 9 Content Marketing Stats that Really Matter in 2022
#4 Advertise In Niche Print Media
While the vast majority are now online newspapers still exist, and they thrive in certain niches.
Let's say you place an ad in a publication that targets your specific industry or customer base, you can now reach a highly targeted audience at a relatively low cost.
You can also use this to help build brand awareness and create an association between your business and your target market.
For example, a brick-and-mortar store could use its website to drive foot traffic by offering a coupon that can be redeemed in-store.
Offline, the same business could place an ad in a local newspaper or flyer that directs readers to its website or store location.
#5 Organic Social Media
Depending on the business, organic social media can be essential to building an audience.
For example, many fashion brands use Instagram influencers to help grow their following.
When people see someone they respect and admire wearing a certain brand, they are more likely to check out the brand for themselves.
This type of word-of-mouth marketing is very powerful, and it can be difficult to replicate through other social media channels.
Additionally, organic social media growth generally leads to more engaged and loyal customers.
On the flip side, customers who are exposed to your brand through paid traffic on social media may not have the same level of interest or investment.
Resource: 7 statistics that prove the importance of social media marketing in business
#6 Partner with other businesses
There's no doubt that teamwork can be highly effective, especially when it comes to achieving goals that would be difficult to accomplish alone.
That's why partnering with other businesses can be such a wise move.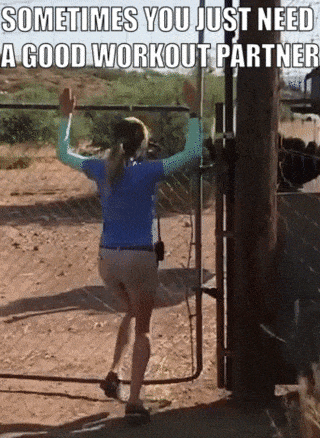 By teaming up with companies that share your target audience, you can tap into a whole new market and reach more people than you ever could have on your own.
And, of course, the benefits are mutual – both businesses stand to gain from the partnership.
#7 Coupon sites
If you want to promote a product or service, you can use coupon sites like Groupon to get more customers.
Coupon sites gain large audiences, organized by location and allowing local, regional, and maybe even national companies to offer a limited discount on members.
Benefits include a massive audience targeting local ads and boosted brand awareness influxes.
While Groupon can be a great way to get exposure for your business, you need to be aware of the potential downsides before you commit ie. to fewer profits for your products/services.
#8 Facebook Advertising
Advertising is essential for driving customers to your services. However, with so many different platforms and strategies to choose from, it can be difficult to know where to start.
Facebook ads are a great option for businesses of all sizes, as they offer targeted ads that can be easily created and managed.
Another consideration, Facebook's Business Manager tool makes it easy to test different ads, so you can find a successful formula without any technical skill.
They've created a complete learning section to help you get up and selling quickly.
Resources: Meta Ads Manager
#9 Small Business SEO
It is important to ensure search engine marketing is part of every marketing strategy.
The big guys such as Amazon and Walmart invest millions in their online search, so if you neglect SEO for your marketing, you will be at an even bigger disadvantage.
Now, I'm not suggesting you are going to compete with them directly but ensuring that your business appears in these results, will provide you with an advantage over your competitors.
The whole point of these efforts is to ensure you appear in search results, which will serve to attract new customers, as they will see your business as being relevant to their search.
Side note, neglecting SEO can be detrimental to your small business; make sure to focus on it in order to remain competitive and attract new customers.
#10 Promote a Free Consultation
A free consultation is a great way to generate leads for a professional service if it makes sense in your business model.
In a free consultation, you are letting potential customers know that you are an expert in your field and that you are willing to share your knowledge with them.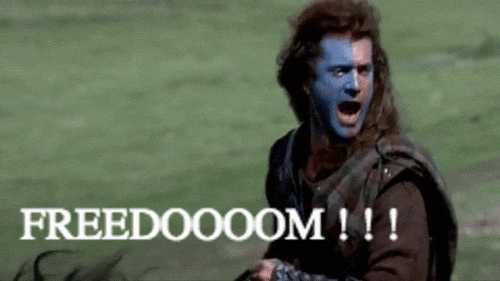 This sets your prospects up for an excellent lead generation strategy, as they will be more likely to contact you if they know that you are willing to give them free advice.
Many service providers fear sharing information with customers, but in reality, this is often the best way to generate solid leads.
Some freeloaders may grab your information and move on, but most potential customers will appreciate the chance to learn more about your expertise before making a commitment.
#11 Google My Business
Google My Business listings are important for any business that wants to get more customers, but they are especially important for businesses that focus on local clients.
When someone searches for a business in their local area, the search results will often include paid advertisements, as well as Google My Business listings.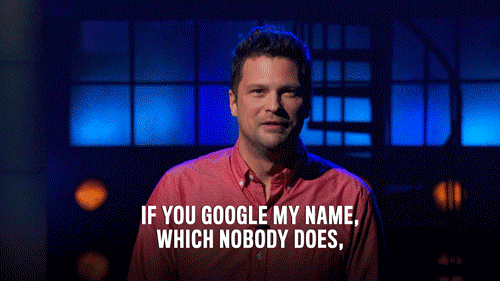 If a business can get its Google My Business listing to appear in the top three results, it can expect to receive a significant number of high-quality leads every day, without having to spend any money on paid traffic.
It can also be an effective way to build credibility and trust among potential clients.
#12 Webinars
Webinars have become a popular way to promote products and services online.
They are basically lectures held online, which can be presented as a demonstration or discussion.
Many businesses use webinars to attract new subscribers to their email lists.
The tool can also increase the credibility of your clients. You can use webinars for either an individual product or a series.
#13 Speak at events
One way to gain authority and credibility in your industry is to speak at events.
This can be a great way to promote your business or brand and to get your name out there.
Speaking isn't for everyone, but if you possess the gift of gab, it's time to throw your name out there and get booked on some stages.
#14 Start Guest Blogging
Guest blogging is a great way to get your name and your work out there. Not only does it give you a chance to showcase your writing or other content, but it also helps to build your brand and your audience.
When you guest blog on someone else's site, you're essentially getting free exposure for your own site or blog.
And if you do a good job, you may even attract some new readers or followers who wouldn't have found you otherwise.
Guest blogging can also help to build your credibility and expertise in your field.
If you're able to write insightful and well-written guest posts, it will show potential clients or employers that you know what you're talking about.
#15 Email marketing
Email marketing is still a key component of digital marketing. By capturing contact information, businesses can increase revenue by staying in touch with potential and current customers.
The email funnel starts with a "lead," or potential client who has shown interest in your product or service.
To capture leads, small businesses offer something of value in exchange for an email address, such as a free online download, a free trial for a service, or access to exclusive content.
Once you have a lead's email address, you can stay in touch with them through automated email sequences that guide them further down the sales funnel.
#16 Link building for small businesses
Link building is the process of acquiring links from other websites to your own.
Links are important because they are one of the main ways that Google measures the quality of a website.
A website with lots of high-quality links is more likely to rank higher in Google search results than a website with no links or only a few low-quality links.
Link building can be a time-consuming and difficult process, but it is worth it because it can be a very effective way to improve your website's ranking in Google search results.
There are many different ways to build links, but some of the most effective methods include guest blogging (as mentioned above), creating useful infographics, and directory submissions.
Link building is an important part of any SEO strategy.
#17 Google Adwords
Google Adwords is a paid advertising platform that allows businesses to place ads on Google.com and its partner websites.
Adwords offers a variety of ad formats, including text, image, video, and interactive ads.
Advertisers can direct their ads to specific google users based on their search history, demographics, interests, and other factors.
Google Adwords is a powerful tool for reaching customers, but it can be expensive.
Advertisers need to carefully consider their budget and audience before investing in any paid traffic platforms.
However, for businesses that want to reach a large number of possible customers, Adwords can be an effective marketing tool.
#18 Offer staff incentives
Offering staff incentives is another great way to encourage them to bring in new business.
By offering rewards for referrals, you can incentivize your employees to reach out to their networks and bring in new clients.
And research has shown that incentives don't always have to be financial; non-monetary rewards can be just as effective.
So consider what type of incentive would best fit your business goals and objectives, and start encouraging your staff to bring in new business today.
Tell me the best way to develop a marketing plan for a small business.
How to create a marketing plan is no secret. The above strategies can, however, help to grow a business to a high ROI with a good return on investment.
While this combination may be trial and error it pays to devote your efforts to your marketing and improve your reputation.
To dig into our complete guide to creating a marketing plan, we've added a link to get you started. Otherwise, here are a few of the most popular elements of any successful marketing strategy.
Resource: How to Create a Marketing Plan in 5 Simple Steps
Social Media Marketing
Social media marketing can be defined as the process of using online platforms like Facebook, Twitter, and LinkedIn to build relationships and interact with potential and current customers.
When used effectively, social media can be a powerful tool for small businesses, helping to increase customer engagement and reach branding objectives.
The key to success is understanding which platform(s) best fit the needs of your business and your customer base.
For example, Facebook is typically used to share news and updates, while Twitter is often used for customer service or to share timely content.
LinkedIn, on the other hand, is geared more toward business networking.
The better you get at creating content specific to each platform, the better you can determine which one(s) will work best for your business.
Pay-per-click advertising
Pay-per-click advertising is a type of online advertising in which businesses pay a fee every time someone clicks on one of their listings.
The most common form of pay-per-click advertising is Google Ads, which allows companies to place ads on Google's search engine results pages (SERPs).
However, other platforms such as Facebook and Bing also offer pay-per-click advertising options.
Pay-per-click advertising can be an effective way to drive traffic to your website, generate leads, and boost revenue.
Something to keep in mind is it can also be expensive, and the cost of running a successful campaign can quickly add up.
So just be careful to consider your goals and budget before starting a pay-per-click campaign.
Search Engine Optimization
Search engine optimization can be a very powerful marketing tool for small businesses.
If you optimize your website for search engines, it can rank higher on Google and attract more visitors.
Often, local searches will find your website more easily if it ranks higher in the search engine results.
Remember, SEO is super important, but just one part of the overall marketing strategy.
Online reputation management
Just as a personal reputation can be tarnished by a few negative comments, so too can the online reputation of a business.
In today's digital age, potential new clients are increasingly likely to research a company online before making a purchase.
As a result, it is essential for businesses to monitor their online reputations and take steps to address any negative comments or reviews.
One way to do this is through online reputation management (ORM). ORM involves monitoring what is being said about business owners online and taking proactive steps to improve your company's image.
This can include everything from responding to negative reviews to producing positive content about your business.
Ratings and reviews
As a business owner, it's important to stay in touch with customers who leave ratings and reviews on your products or website.
This is because their feedback can have a significant impact on your website's overall effectiveness and traffic.
When customers have a positive experience with your product, they are more likely to leave positive feedback that can help attract new visitors to your site.
On the other hand, if they have a negative experience, they may leave negative feedback that can discourage customers from visiting your site.
In either case, it's essential that you take the time to respond to customer feedback in order to encourage positive ratings and reviews.
So make sure you offer exceptional customer service and address negative feedback in a timely manner.
What is local marketing?
Local marketing is a type of marketing that focuses on reaching customers within a specific geographic area.
This can be done through traditional marketing channels such as print, radio, and television advertising, as well as through newer digital marketing channels such as search engine optimization and social media.
One of the benefits of local marketing is that it allows businesses to target their efforts to a very specific audience.
For example, a business that wants to reach customers in a particular city or town can use local marketing to reach those customers through the channels that they are most likely to use.
This can be a more effective and efficient use of resources than trying to reach a broader audience through national or international channels.
Local marketing can also be a great way to build brand awareness and loyalty among customers in a particular community.
By focusing on building relationships with local customers, businesses can create "ambassadors" who will spread the word about the business to their friends and families.
What types of businesses benefit from local marketing?
When it comes to local marketing, businesses that are tied to a physical location tend to benefit the most.
This is because customers need to be aware of the existence of the business and its location before they can make a purchase.
Restaurants, as an example, rely heavily on local marketing to bring in customers.
Even though people can order food delivery from anywhere, they are more likely to choose a restaurant that is close by.
Similarly, retail shops also benefit from local marketing, as it helps to increase foot traffic and brand recognition.
In today's competitive landscape, small retailers need all the help they can get to level the playing field against big brands.
9 local marketing strategies you can start today
Local marketing begins in simple steps you can start immediately. Here are a few marketing strategies you can start using today.
1- Encourage positive user reviews and engage online
As we mentioned above, the importance of reviews and engagement, for a local business this can make or break a company.
In today's digital age, consumers rely heavily on user reviews when making purchasing decisions. That's why it's so important to encourage positive reviews and engage with customers online.
One way to encourage positive reviews is to offer discounts or promotions in exchange for feedback.
This is a great way to show your appreciation for customer feedback and also incentivize them to leave positive comments.
Another way to engage with customers online is to respond to their feedback, whether it's positive or negative.
It's important, to be honest, and genuine in your responses, and to show humility regardless of the situation.
2 – Utilize localized email marketing
To maximize the potential of email marketing, it is important to focus on building a list of targeted customers and then utilizing that list to its fullest potential.
One way to build a targeted list is to use sign-up sheets, which can be placed in strategic locations such as next to the register, in stores, or in sponsorship booths.
Once you have a list of potential clients, it is important to craft engaging and informative emails that will encourage them to patronize your business.
As anyone who has ever tried to promote a website knows, social media is a critical part of the process.
Platforms like Facebook, Instagram, and Google are essential for driving traffic to your site and building up your online presence.
However, simply having a social media page is not enough.
In order to really maximize the potential of these platforms, you need to optimize your pages.
This means providing accurate information about your business, including your location, hours and contact details.
It also means keeping your page active and posting fresh content on a regular basis.
Batch creating and scheduling posts in advance with software like Hootsuite or Canva can help to make this easier.
4 – Partner with other local businesses
When it comes to local business, one of the best things you can do is partner up with other businesses.
Together, you can not only increase your reach but also present a more united front to customers and your community.
Plus, by teaming up with businesses that complement yours (rather than directly compete with it), you can open up a whole new world of opportunities.
For example, you might co-sponsor events or create joint search engine content.
Not only will this help to promote your individual businesses, but it will also strengthen the bond between you – making it more likely that customers will choose to support both of you in the future.
5 – Set up local landing pages for all your business locations
If you have multiple business locations, it's important to create a local landing page for each one.
This will help customers find the information they need, and it will also help improve your search engine ranking.
Local landing pages should include the name and address of the business, as well as directions and operating hours.
You may also want to include a brief description of the products or services offered at each location.
6 – Claim your Google My Business listing
Now we mentioned above the importance of claiming your Listing, but when it comes to local marketing, this is an even bigger priority. Make sure your listing on Google My Business is up-to-date and accurate.
Don't forget, that Google is the most popular search engine, and potential customers are more likely to find your business if it's listed correctly on Google.
Plus, claiming your listing is free and only takes a few minutes.
Simply go to https://www.google.com/business/, and either search for your business or click "Add my business" if you can't find it.
Once you've claimed your listing, take a few minutes to update your hours, and contact information, and add some photos.
7 – Host or sponsor local community events
As any business owner knows, building relationships with your audience is key.
One great way to do this is by sponsoring or organizing local events. This helps to increase brand visibility and, as a result, can improve your chances of being found when they are ready to purchase what you offer.
Local events also help you build stronger relationships with your target audience while providing a great opportunity for local publicity.
When planning your next event, consider how it can benefit your business and your community.
8 – Optimize your website (and localize it)
As the number of internet users continues to grow, so does the importance of having a well-optimized website.
Search engine optimization (SEO) is a process that helps to improve the visibility and ranking of a website in search engine results pages (SERPs).
By optimizing their website for relevant keywords, companies can attract more visitors from organic searches.
In addition to improving SEO, companies should also consider localization when optimizing their website.
Localization is the process of tailoring content to meet the needs of a specific audience or niche.
When done correctly, localization can help businesses attract new clients and boost sales.
To ensure that your website is optimized for both SEO and localization, start with your keyword research and create content that will be relevant to your offerings.
9 – Try a direct mail campaign
Direct mail campaigns can be an effective way to reach out to potential customers in a specific area.
While the initial cost of postage may seem high, it is possible to recover this expense through increased sales.
One of the best ways to reach potential customers is to match the demographics of the area with the products or services being offered.
By carefully selecting the recipients of your mailers, you can ensure that your message reaches its intended audience.
Additionally, direct mail campaigns can be customized to specific neighborhoods or groups of people within your location.
There is no magic marketing strategy
Marketing is an important part of any business, but there is no magic formula that will guarantee success.
Instead, it is important to tailor your marketing strategy to your specific audience and the overall goals of your company.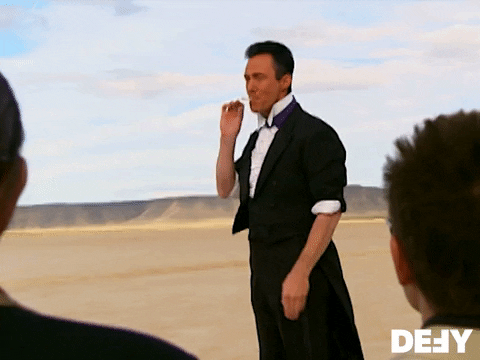 For example, if you are selling a product that appeals to a younger demographic, you might want to focus on platforms like Snapchat and Instagram.
On the other hand, if you are targeting an older demographic, direct mail, a local event or Facebook may be more effective.
The most important thing is to make sure that your marketing strategy is based on solid research and that it is constantly evolving to meet the needs of your niche.
With a little hard work and a lot of dedication, you can develop a marketing strategy that will help your business thrive.
FAQs
What are the 4 types of marketing?
The four Ps of the marketing mix are product, price, place, and promotion.
They are used when marketing a product or service to create marketing plans and strategies to effectively reach your ideal avatar.
The four Ps were first introduced by E. Jerome McCarthy in 1960 and have been used extensively in marketing since then.
Product refers to the physical item or service being offered, price is the amount charged for the product or service, the place where the product or service is available and promotion is the means by which clients are made aware of the product or service.
What is the role of a business marketer?
A marketer is a person who promotes an organization's products and services.
Their job is to figure out the strategies that can boost sales and revenue while ensuring these strategies are aligned with the needs of clients as well as the industry demand.
Marketers use various online marketing tools to achieve their goals. These tools include market research, product development, branding, advertising, and public relations.
They also use digital marketing tools such as search engine optimization and social media marketing.
How do small businesses grow marketing?
Know your ideal audience.

Focus on the result you get your customer.

Set goals and objectives for everything you do.

Build on what's working.

Understand the compound effect of existing customers.

Use free tools whenever possible.

Own your online presence through a website.

Consider blogging to establish your expertise.

Add value & build relationships on social media.

Invest in paid traffic.

Make sure you're capturing web prospects' information.

Don't forget email marketing to nurture leads.

Lean into word of mouth to build long-term relationships.
Do small businesses need a strategy?
The most important ingredient in small business success is a well-defined and executed strategy.
No matter how good your products or service are, without one it can be very challenging to succeed.
Conclusion:
Small businesses face a unique set of marketing challenges, but with the right strategies in place, they can be successful.
In this blog post, we have outlined seventeen of the best marketing strategies for small businesses.
These tips will help you boost website traffic, increase brand awareness, and achieve your marketing goals.
Congratulations on starting your small business! We wish you the best of luck in reaching success.
If you've enjoyed this article and would like to learn more, come join us at zindolabs.com where we talk, share, and create marketing strategies 24/7!