If you're looking for some fun and creative social media post ideas for January, you've come to the right place! We've rounded up a few of our favorites to help get you started. From New Year's resolutions to winter fashion, there's something for everyone. So grab a cup of coffee and get ready to be inspired!
Engage Your Audience
Looking for ways to engage your audience on social media this January? Here are some creative post ideas that will help get the conversation started and keep it going!
This January, boost your social media presence through eye-catching content that will not only captivate and serve your audience but also generate engagement.
Likes, comments, shares, and views are the foundations of success on any type of platform – they let you know what kind of material resonates best with them while simultaneously ensuring the algorithm that this is something worth showing more often.
Want to get people talking about your ideas online in no time flat?
Here's how:
Start with something visual, like a photo or infographic. The key is to make sure it catches attention and gets people intrigued enough to want more.
Post regularly – aim for at least once per day if possible (depending on the platform)! This will help keep your content front and center in people's minds and shows that you're paying attention and actively participating on social media.
Engage with your followers, whether through likes and comments or by answering questions. The more you focus on listening to and interacting with others, the easier it will be for them to trust you as a resource.
January Social Media Holidays 2023
Before crafting your entire month's content, kick off the process by accessing your go-to calendar program and curating a comprehensive plan.
If you are a zindolabs.com paid member, log into your ClickUp account and select your Social Media Holiday Calendar.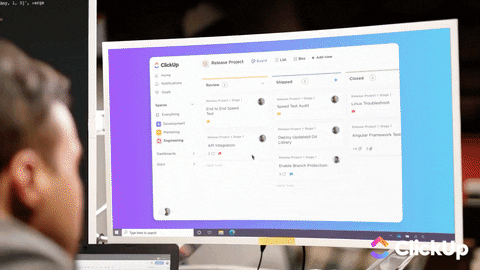 Here we've pre-populated the most common holidays that you can use to get your creative juices flowing.
Here's how to get started:
Click the link we've provided in this post (this ensure's you get access to the files)
Once at ClickUp, set up a free account
Once your account is established the files will load into your account
Take a look at the Getting Started tab at the top as it instructs you how to use the files
Have any questions, head over to zindolabs.com and ask! Someone from our team can help.
If you aren't a zindolabs.com member yet, no worries, check us out at: zindolabs.com, we'd love to help you. But you can still grab our Social Media Holiday Planner by setting up a FREE account on ClickUp.
Use our link and it will automatically add our pre-built calendar to your account.
Start with the calendar year – share New Year's resolutions, goals, or other inspirational quotes that resonate at the start of a new year.
Consider local events that you want to bring attention to or that your audience will want to be a part of.
Post about winter fashion trends, whether it's coats, boots, scarves, beanies, or other accessories.
Share tips and tricks for staying healthy this winter – from eating right to maintaining an exercise routine despite cold weather conditions.
Post about challenges and successes related to setting and achieving personal goals.
Whatever your focus may be in January, be sure to use these ideas to craft content that resonates with your audience and maximizes engagement on social media!
Holidays to Celebrate on Social Media in January
January is a great time for small business owners to take advantage of the many holidays and celebrations that take place this month.
Whether it's a special New Year's resolution offer, selling a new product for winter, or staying healthy during the cold months, there are plenty of opportunities to engage with your audience on social media.
A few popular holidays in January include:
Martin Luther King Day (January 16)
National Popcorn Day (January 19)
National Hugging Day (January 21)
Chinese New Year (January 22)
Access to more holidays can be found here.
If you want to increase your social media engagement, why not create custom content that ties into popular holidays? You can make a fun quiz for Opposite Day or share the yummiest recipes on National Popcorn Day.
Alternatively, give people an insight into your winter wardrobe with themed photo posts; there are limitless possibilities here! Get creative and see if it doesn't boost clicks and shares in no time.
In celebration of National Vision Board Day, why not provide a complimentary consultation to aspiring entrepreneurs in your local community?
Doing so can help build relationships with potential customers while giving back to the people who need it most.
Not only will they be thankful for your generosity; you'll also benefit from the powerful connections that come when helping others succeed.
Restaurants could offer 10% off in celebration of National Cake Toss Day, National Spaghetti Day, National Bean Day, National Tempura Day, or even National Irish Coffee Day.
This is only the beginning of what kind of promotions you can do, so use your most exciting social media marketing strategies to ensure maximum promotion!
Here are a few more of the holidays and observances in January:
January 1: New Year's Day, National Hangover Day
January 2: National Science Fiction Day, National Thank God It's Monday Day, World Introvert Day
January 3: J.R.R. Tolkien Day, Festival of Sleep Day, Humiliation Day
January 4: Trivia Day, National Spaghetti Day
January 5: National Bird Day, National Keto Day
January 6: Sherlock Holmes' Birthday, Cuddle Up Day, Bean Day
January 7: Old Rock Day, Orthodox Christmas
January 8: Bubble Bath Day, World Typing Day
January 9: National Static Electricity Day, National Word Nerd Day
January 10: Peculiar People Day, Houseplant Appreciation Day, National Bittersweet Chocolate Day
January 11: Learn Your Name in Morse Code Day
January 12: National Pharmacist Day, National Hot Tea Day
January 13: Make Your Dream Come True Day, National Rubber Ducky Day
January 14: Dress Up Your Pet Day, World Logic Day
January 15: National Hat Day, National Bagel Day
January 16: Appreciate a Dragon Day, National Nothing Day
January 17: Benjamin Franklin Day, Ditch New Year's Resolutions Day
January 18: Thesaurus Day, Winnie the Pooh Day, Martin Luther King Jr. Day (observed on the third Monday of January)
January 19: National Popcorn Day, National Tin Can Day
January 20: National Cheese Lovers Day, Penguin Awareness Day
January 21: National Hugging Day, Squirrel Appreciation Day
January 22: National Blonde Brownie Day
January 23: National Handwriting Day, National Pie Day
January 24: Compliment Day, Belly Laugh Day
January 25: Opposite Day
January 27: National Chocolate Cake Day, Punch the Clock Day
January 28: National Kazoo Day, Data Privacy Day
January 29: National Puzzle Day, National Corn Chip Day
January 30: Draw a Dinosaur Day, National Croissant Day
January 31: Backward Day, Inspire Your Heart With Art Day
January 2023 Holidays
Week Long Observances
Diet Resolution Week – First Week
National Silent Record Week – First Week
Celebration of Life Week – First Week
New Year's Resolutions Week – First Week
National Mocktail Week – Second Week
National Folic Acid Awareness Week – Second Week
National Pizza Week – Begins the second Sunday of January and lasts seven days
Universal Letter Writing Week – Begins the second Sunday of January
Home Office Safety and Security Week – Second Week
Cuckoo Dancing Week – Begins on January 11 and lasts seven days
World Kiwanis Week – Third Week
Hunt for Happiness Week – Third Week
National Healthy Weight Week – Begins third Sunday in January
International Snowmobile Safety and Awareness Week – Begins the third Saturday of January and lasts eight days
National Fresh Squeezed Juice Week – Begins the Third Sunday in January and lasts seven days
Holidays Observed All Month
Cervical Health Awareness Month
Dry January
Hot Tea Month
International Creativity Month
It's OK to Be Different Month
National Bath Safety Month
National Birth Defects Prevention Month
National Blood Donor Month
National Braille Literacy Month
National Get Organized Month
National Glaucoma Awareness Month
National Hobby Month
National Mentoring Month
National Oatmeal Month
National Soup Month
National Stalking Awareness Month
National Train Your Dog Month
National Winter Sports TBI Awareness Month
Reach Your Potential Month
Thyroid Awareness Month
Veganuary
January 2023 Holidays Observed All Month
Browse through the comprehensive list of holidays, including daily special occasions and week-long or month-long events to discover some creative ideas. With all these choices, you're sure to find a holiday that will get your imagination flowing!
Questions to Ask on Social Media in January
January is associated with a new start. It a time to wipe the slate clean and make new resolutions. It can also be a time for reflection and planning.
Here are some questions to consider asking on social media in January:
What are your goals for the new year?
How do you plan on staying motivated throughout 2023?
What have you learned over the past year, and how will that inform your actions moving forward?
How do you plan on staying organized and productive in the new year?
What are your tips for setting and achieving New Year's resolutions?
How are you going to take time for self-care throughout the hectic month of January?
What challenges have you encountered over the past year, and how have you overcome them?
How do you plan on managing stress starting out in 2023?
How can social media be used as a tool for growth and connection in the new year?
What are your favorite ways to network and connect with others in January?
Are you looking for new opportunities or experiences in the new year?
How do you plan on staying connected and engaged in a positive way?
As we enter the new year, there are many opportunities to reflect on our experiences, set goals for the future, and connect with others.
Whether you're using social media to network, share your thoughts and ideas, or simply stay in touch with loved ones, it can be a tool for growth and connection in January and beyond.
So don't hesitate to ask questions, start a conversation, and embrace everything that the new year has to offer!
Quotes to Share on Social Media in January
Quotes focused on new beginnings, motivation, and growth are a great way to kick off the new year.
Whether you're looking for some inspiration or simply want to share a positive message with your followers, here are some great quotes to share on social media in January:
"Don't let yesterday take up too much of today."
"You have within you right now, everything you need to deal with whatever the world can throw at you."
"The only way to do great work is to love what you do."
"Whether you think you can or think you can't, either way, you're right."
"Whatever the mind of man can conceive and believe, it can achieve."
"It always seems impossible until it's done."
"If you aren't going all the way, why go at all?"
"The only way to do great work is to love what you do."
"Your future depends on many things, but mostly on you."
"Believe in yourself, push your limits, and see what you're made of."
"If you want something you've never had, you must be willing to do something you've never done."
"Just when the caterpillar thought his life was over, he became a butterfly."
"Everything is hard before it is easy."
To create striking quote images, try experimenting with different fonts. Go for big, bold fonts to ensure legibility, or opt for more stylish script designs that will grab attention quickly.
Test various font types and observe how they perform in your content calendar – you can fill any remaining days with educational posts, personal stories, or promotional material!
Finalize Your January Content Calendar
After you have integrated all the holidays, questions, and quotes in your editorial calendar, now it's time to populate all the remaining days.
As a rule of thumb, make one self-promoting element each week that focuses on providing value to your audience while still promoting what you offer.
Think of offering helpful tips or advice related to your business so they can get more insight into how it works and why exactly should they be interested in what you offer.
Remember the whole purpose of social media is to help build your business, your engagement, and your relationships.
By promoting once a week you'll stay top of mind and increase your traffic over time.
Overall, it's important to focus on quality content that both engages and provides value to your followers.
By taking a targeted, consistent approach to your social media marketing strategy, you'll be well-positioned for success in the new year. Good luck!
After you have planned out each day of your January content calendar, you can use popular and trending hashtags to maximize the reach of your posts.
Hashtags to Use on Social Media in January
If you want to expand the reach and exposure of your social media posts, hashtags are a must.
Instagram permits up to 30 hashtags in each post, but according to Track Maven's research, 9 is typically ideal.
For Facebook or Twitter content, we suggest deploying 1-2 tags while 3-5 would be best on LinkedIn.
Hashtags will do wonders for heightening engagement with your audience!
When compiling your list of hashtags for Instagram, be careful not to use only the most popular hashtags.
Hashtags have become the modern equivalent of keywords. Using too popular a hashtag can make your content invisible while using one that no one is searching for will render it completely ineffective.
To get the most out of your hashtags, you need to find ones with comparatively low competition and high visibility.
Instead, zero in on a fusion of hashtags suited to your business that have moderate popularity.
This will increase the likelihood of an optimal response rate from users who are interested in what you offer and can even lead to viral content!
Some effective hashtags to include in your January social media posts might include:
#2023goals
#2023resolutions
#blizzard
#bluemonday
#brrrr
#chinesenewyear2023
#chocolatecakeday
#cleanoffyourdeskday
#cny2023
#cold
#dailyhabits
#dressupyourpetday
#frosty
#funatworkday
#gettoknowyourcustomersday
#happychinesenewyear
#happyjanuary
#happylunarnewyear
#happynewyear2023
#healthandwellness
#healthgoals
#healthyhabits
#healthylifestyle
#hellojanuary
#holocaustremembranceday
#houseplantappreciationday
#humantraffickingawarenessday
#Ihaveadream
#itscoldoutside
#januaryblues
#januarychallenge
#januarygoals
#januaryphotochallenge
#januarytoremember
#januaryvibes
#kissagingerday
#legoday
#letitsnow
#lovewinter
#lunarnewyear2023
#martinlutherkingjr
How to Create Content for Social Media
Now that you have your social media content planned out for January, it is crucial to set aside time each week to curate and create engaging posts.
Research shows that posts with an image or video receive 2.3 times more engagement than posts without visuals, so incorporating a photo or clip into your post is essential for maximizing the reach of your content.
Luckily, there are plenty of tools out there that can help make the graphic design process a breeze.
Canva is our go-to choice among marketers and entrepreneurs alike – not only because it's completely free but because it makes creating visually appealing graphics incredibly easy!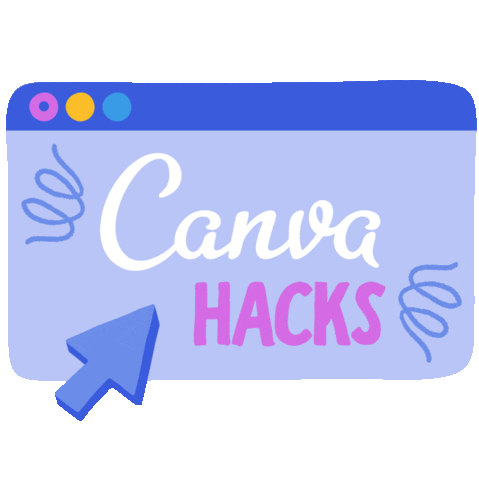 Whether you're looking to produce high-quality images for Instagram Stories or stylish flyers for events, Canva has something to offer everyone.
With its vast selection of templates, fonts, and images, you can customize and create stunning visuals in no time at all.
Plus, all designs are optimized for print and digital platforms so whatever you create will look just as great on a poster as it does on social media!
Conclusion
With the right planning and tools, it is possible to create engaging and effective social media content consistently.
Whether you are looking to maximize reach, drive engagement, or build brand awareness, a strategic approach to content creation will help you achieve your goals.
And remember to include popular and trending hashtags in your posts for maximum impact! Good luck!
Would you like to maximize your team's potential for success when planning your social media holiday schedule? Get inspired with an actionable template from zindolabs!
Our Social Media Holiday Planner Template is an invaluable resource for both new and experienced marketers. The template includes suggestions for each social channel, types of content, and suggested publish dates.
With the help of our template, you can easily plan and organize your posts in advance, making sure that all your holiday posts are on track.
At zindolabs, we understand that creating content and managing multiple accounts can become overwhelming. That's why we have a wide range of solutions to help busy marketers create effective campaigns quickly and efficiently.
Our templates are designed to be user-friendly so you can customize them as needed with just a few clicks.
Additionally, our experts provide step-by-step support and guidance throughout the entire process – from post ideas to final execution.
Don't let the hustle and bustle of growing your business slow down your marketing efforts! Visit zindolabs.com today to learn more about how our tools will help you create successful campaigns in 2023!
P/S Here's a quick gift for you! Thanks to our friends over at @Publer, they've created a downloadable calendar for your quick use. You can grab it here.