The title of your blog post can make or break the visibility of your content. People skim on the internet and if your title doesn't catch their attention, they'll pass it by. Here are some guidelines for creating curiosity-inducing titles for your blog.

Make It Catchy
The number one rule is to make your titles catchy. This is what's going to hook a potential reader and get them to click. Make it unique and striking. Look at other blog post titles and find ways to make yours stand out.
Free Download: 5 Tips for Creating an Engaging Blog that Keeps Your Readers Coming Back for More Ebook & Checklist

Be Specific
Wherever possible, make your title very specific and targeted. Use numbers when appropriate. If you have a blog post that offers 8 tips for how to organize your workspace, call it something like "8 Tips to Get Your Workspace Organized Once and For All."
RESOURCE: Here's a great site to analyze your headlines: Coschedule Headline Analyzer

Consider Word Choice
Try not to overuse the same words in your titles. Use a dictionary to find synonyms to mix it up. Choose words for their emotional impact. Think about your keywords and the words your ideal customer is putting into search to find content around their topic of interest.
Set Expectations
Although you want to make bold claims with your title, make sure that your blog delivers. Don't write deceptive titles just to get clicks. This is called clickbait and it won't gain you readers. In fact, it will hurt your SEO as readers will quickly leave your blog and go somewhere else.

Hey Google!
Try to write headlines that will catch the attention of the search engines. Choose a keyword or two related to the article that has a high search volume and put it near the beginning of the title. Keywords are not as important today, but if you choose a good one and use it naturally, it will bring you some traffic.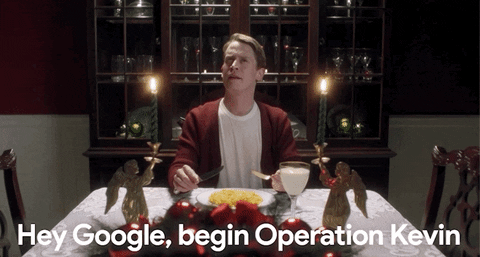 Also, be sure to use some type of SEO tool on your website. We use @RankMath over here at zindo+co and have had great results with it.

Research the Competition
To get ideas for your titles, look at the titles other bloggers use. You can do this by searching keywords relevant to your post and examining how other bloggers create titles based on them. The content that ranks highest in the search engines can be assumed to be the most popular, so those title formats and lengths are something to consider.
Don't stress over the title at first. Create a working title that you know you can change later. Many writers start with the title since it's so important, but as you write, you may find yourself going in a different direction or you may get a better idea for the title. A great way to come up with a winning title is to create five or ten initially, and then narrow it down to the one that best meets the above criteria.
Want to learn more about how you can blog like a pro and make a profit? Take a look at our full course here.