Small businesses have a lot to consider when it comes to marketing. One of the most important decisions is choosing the right email marketing platform.
This decision can be difficult, but with a little research, you can find the perfect platform for your needs.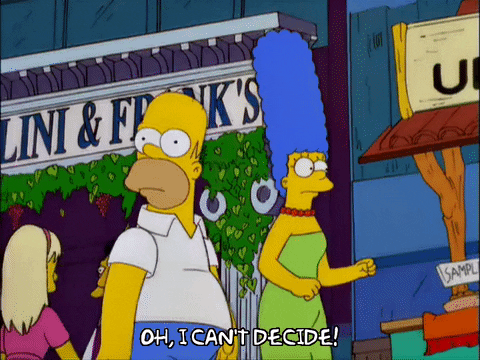 Look for a platform that is easy to use and offers a wide range of features, such as customizable templates, targeted lists, and reporting tools.
Also, consider your budget when choosing a platform.
Some platforms are free, while others charge a monthly fee.
Once you've found a few potential options, take the time to test them out to see which one works best for your business.
With the right email marketing platform, you can reach more customers, build relationships, and grow your business.
Ok, now let's take a look at the 'most popular' platforms that are currently available.
Mailchimp
MailChimp is one of the most popular email marketing platforms available for small businesses that are just getting started.
It is easy to use and offers a wide range of features, such as customizable templates, targeted lists, and reporting tools.
MailChimp has a free plan available, making it a great option for small businesses on a budget.
Features:
Audience management
Creative tools
Marketing automation
Free plan available (feature-limited)
Pros:
Generous (but feature-limited) "free forever" plan
Creating campaigns is a cinch with an intuitive editor
There are numerous integrations available, so everyone will be able to find something they like
Cons:
Paid plans are costly (especially if you have a big email list and need sophisticated features)
Marketing automations are not as powerful or simple to use as other solutions, like Active Campaign
A small collection of pre-populated automation workflows is available.
If you want a plentiful reporting suite of solutions, a variety of automations that may work for your budget, and the most value for what you spend on, Mailchimp is a good place to start.
Constant Contact
Constant Contact is another popular email marketing platform. It offers a wide range of features, including marketing automation, customer list management, and reporting tools just to name a few.
Constant Contact starts at $9.99/mo for up to 500 subscribers and increases from there, making it an affordable option for small businesses.
Features:
Create beautiful emails with drag-and-drop template customization
Add subscribers via SMS messages, Facebook, forms, and more
Store files and images online to share via emails
Includes free stock photos to use in emails
Publish your emails to social networks as well
Create events, and surveys
Pros:
Unique features: Constant Contact offers the ability to schedule your social media posts, sell digital products and take payments for events. These are not 'typical' features you see with email marketing platforms.
Top industry deliverability rates: They offer some of the highest rates of deliverability among the platforms we've reviewed in the post.
Cons:
Constant Contact offers limited automations. So if you need to create more complex campaigns, this may not be a good fit for you.
Should you decide to cancel your account, be prepared. You'll have to reach out and talk to someone over the phone. A bit old school, but it's what they require currently.
Constant Contact is marketed as a solution for small businesses, and they say it on their own website. As such, we believe it's worth evaluating them in light of these criteria. They certainly have enough of the fundamentals covered to satisfy most small companies.
Aweber
Aweber is an email marketing service provider with over 100,000 small business clients worldwide.
Aweber offers 2 plans. One free and one paid. Their paid plan starts at 500 subscribers for $16.15/mo billed annually and increases from there.
Features:
Electronic distribution of email marketing newsletters
Newsletter creation and editing
Autoresponder emails and email templates
Sign up forms
RSS to email
Email marketing tracking
Subscriber management and segmentation
Integration of third-party applications
Integrate with online tools
Pros:
Aweber is easy to use
Aweber offers a free plan for those just getting started and with 500 or less subscribers
It offers a landing page builder
The range of third-party tools is robust
Cons:
Be advised that on their free plan, you will have their advertising on your newsletters and the features are limited.
When sending an e-newsletter, you can't include or exclude multiple segments at the same time.
Although the landing page builder is handy, it lacks A/B testing and a mechanism to utilize Facebook pixels / Google Analytics cookies in a GDPR-compliant manner.
Their templates are a bit dated from a design perspective.
Overall, we believe AWeber is a good email marketing platform, especially considering that it was founded in 1998. It's not the top-of-the-line product out there, but it's dependable, reasonably priced, easy to use, and has most of the essential functions you'd look for in a professional email marketing solution.
Active Campaign
Active Campaign gives you the email marketing, marketing automation, and CRM tools you need to create incredible customer experiences.
Active Campaign also charges a monthly fee, starting as little as $9/mo for up to 500 subscribers and the price goes up from there.
Features:
Create and send newsletters
Automatic follow-up emails
Track email opens and clicks
Segment subscribers
Integrate with third-party applications
Marketing Automation
CRM & Sales Automation
Lead Scoring
On-site Tracking
Messaging & Chatbot
Landing page & Form builder
Analytics & Reporting
Pros
With an in-built sales CRM, Active Campaign is an all-in-one marketing automation platform.
This tool helps you nurture potential leads, create automated campaigns based on a variety of choices, and offer a simple drag-and-drop builder to build and edit emails.
Cons
Active Campaign can be difficult to use for complex email marketing campaigns.
It offers a lot of advanced features, which can be overwhelming for beginners. We'd recommend starting with the Lite or Plus plan and upgrading once you understand the tool.
The price of each plan increases as the number of contacts grows, which can affect your monthly budget.
The process of creating a list is easier than ever with the help of ActiveCampaign. It's an intelligent, highly useful platform that makes it simple to take advantage of email marketing automation.
You'll be able to construct your email content marketing strategy in a way that conserves time, and money, and generates more income for your organization!
Sidenote: We use Active Campaign at zindo+co and have for a few years now. It provides us what we need and the ability to grow into more.
Convertkit
Convertkit is a relatively new entrant in the email marketing platform market. Professional bloggers, podcasters, course creators, and YouTubers are among their target audiences.
They strive to assist entrepreneurs to connect with their followers and profit through email marketing.
Features:
Create and send (paid) newsletters
Good deliverability
Automatic follow-up emails
Track email opens and clicks
Landing page editor
Integrate with third-party applications
Pros
The landing page editor allows you to create a simple landing page separate from your website. With these, you are able to drive social media campaigns to a targeted call to action.
A robust tagging system makes it easy to remove or add subscribers to your workflows.
Paid newsletters. Yes, it's a thing. You are able to set up a newsletter and charge your subscribers for having access to them.
Cons
Template selections are limited.
Can be a bit pricey depending on the size of your list and how frequently you email your subscribers.
Reporting is a bit sparse when it comes to more advanced data options.
ConvertKit does particularly well in a number of areas.
Support is quick, polite, and effective, so we can't fault it here. The ability to tag subscribers using its tagging system was also appealing to us. This is something bloggers and content creators would benefit from when communicating with their audience.
Drip
Drip is an email marketing platform for Ecommerce that uses email, onsite, and third-party connections to help companies generate income.
Drip pricing for starts at $39/mo and up to 2500 subscribers. Then will increase from there.
Features:
Focused on serving the eCommerce space
Automatic follow-up emails
Track email opens and clicks
Segment subscribers
Integrate with third-party applications
Automation workflows
Subscriber management
Pros
Campaign publishing is simple, yet effective
SMS campaign options are available
Split test different versions of your email
They are definitely positioned as more of a DIY platform and that can be seen as a pro or con depending on the functionality you are looking for.
Cons
Drip can be difficult to use for complex email marketing campaigns
Little to no template options
Not currently offering a landing page builder
Drip has its strengths, such as the overall structure of its features and the use of analytics. The support staff is also responsive and supportive. On the other hand, it falls flat in terms of templates and does not include certain desirable features such as landing pages.
Conclusion: Email Marketing Platforms
Email marketing can be a great way to connect with your customers and promote your business.
When choosing an email marketing platform, be sure to consider the features offered and your budget. The platforms listed above are some of the most popular options available, so you're sure to find one that fits your needs.
Remember, you just need one to get started. So look for what functionality you need and ease of use. From there, you can expand to more advanced tools when you are ready for them.
If you've got questions about selecting the right email marketing platform, head over to zindolabs.com and share. We're happy to help guide you to the right resources for you.