Hiring a virtual assistant is a major step in growing your company.
With a VA taking over certain tasks and aspects of your business, you can do more.
They give you more time to plan and strategize, and more room to build your business.
The key to hiring and working with a VA successfully is to plan well.
Download: How to Hire Your First Virtual Assistant Report + Checklist
Here are some steps to take once you've decided it's time to build your business with a VA.
1. Work out the ROI of hiring a virtual assistant
It might seem like getting an assistant will be a quick win, but chances are you'll need to put some time into this at first.
Calculate what you're paying now and compare that to the cost of hiring a virtual assistant.
You need to know if it makes sense before you move forward.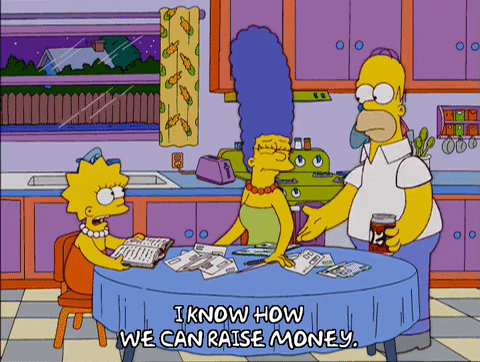 If you're just starting out, don't hire someone for an entire role – especially not your first employee!
When you're just getting started, start small by outsourcing one task at a time.
2. Start small
You don't need to hire a virtual assistant for every single task you do – and you shouldn't! – especially not right away.
Instead, think about the tasks that give you the most headache, or those that take up the most amount of time and see if there's an efficient way to do them with a VA.
If you need a VA for everything, try outsourcing one task at a time until you're ready to hire someone full-time.
The best place to start would be delegating tasks that aren't revenue-generating so you can focus time to build your business.
3. Keep a list of tasks and projects that can be outsourced
If there are tasks that must be done in-house, don't just cross them off the list.
Instead, group them together and see if they can be done by a virtual assistant instead.
For example, you might have three tasks that need to be done online: creating social media content, posting to social media, and updating your blog.
You could hire a VA for one or two of these tasks so you have more time to build your business and relationships, while the VA does the other task(s).
4. Hold interviews with potential virtual assistants
Before you hire someone to work for you, make sure they're the right fit.
Even if it's just an hour of their time on the phone or on Skype, spend that time getting to know them better and finding out if they have the skills you need.
This way, you'll be prepared for working with your virtual assistant!
5. Grow slowly
Before you can start growing your business with a VA, you need to know how it will work first, since this is new territory for both of you.
Growing too fast can cause problems and overwhelm your virtual assistant, so be sure to keep it gradual.
6. Make a plan for how you will work together and what each of your roles will be
Remember: this is a team.
Your VA has its role and you have yours: define them!
Create a plan/process on how the two of you are going to communicate to make sure both of your needs are met.
Setting proper expectations can make or break a new relationship with your VA, so make sure everyone knows what's expected.
7. Make time for regular check-ins with your VA – and be consistent!
Once you've started working together, regularly check in on the progress of projects or how things are going at least once a week.
You can even dedicate 10 minutes every day, when getting started, then move to weekly, just to talk about their projects and how things are going with them.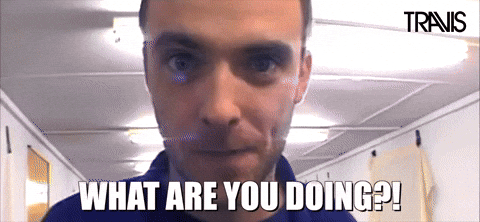 That way, you can make sure they're staying on track and feel like their work is valued.
8. Be open to feedback from your virtual assistant when you give it to them
Your VAs will be working with you for a long time: they're in the trenches every day and they know what's working and what isn't.
Be open to their feedback – they can be a great sounding board for you and provide valuable insight into how things work around the office (or in the virtual world, as it may be).
9. Get to know your VA
The best way to learn how your VAs like to communicate is to get to know them.
If you have an in-house assistant, having lunch together or running errands with them are good ways to connect outside of the workplace.
Even if your VA is across the world, getting to know them will help you understand how they prefer communicating and what their personality is like.
10. Be open about your needs with your virtual assistant
If you don't want to give certain tasks to your VA or have a strict deadline, be clear about that from the start so they know what to expect when working with you.
They might need more information than you think in order to complete a task, so make sure they have all of the details in advance if possible.
11. Provide as much information as you can upfront
When your VA is starting a project, give them as much information about it as possible so they know what needs to be done and have all the necessary resources.
This will save both of you time in the long run!
12. Allow your VA space to make decisions on their own
Your VA is your right hand: they're working for you, so give them the freedom to make decisions on their own when the time comes.
They'll come up with creative solutions that you might not have thought of!
Resource: How To Hire a Virtual Assistant for Your Business
Training and Onboarding Your VA to Build Your Business
When you first hire a virtual assistant, you'll need to onboard them. This is the process of kicking off your relationship and getting them started. It includes:
Teaching them the important core values and vision of your business so that they're on the same page
Getting to know them personally so your relationship gets started on the right foot
Training them, which includes providing training materials and protocols for accomplishing tasks you'll delegate
Follow up with your VA to make sure they don't have any issues and to give them constructive feedback.
This process is important at the beginning of your relationship with your VA, but you won't need to continue after the first few months or so (though it never hurts to give feedback).
What's important here is to have everything planned and in place before you hire them.
But something else to note, don't wait until everything is perfect to do your first hire. Sometimes with your first one, you'll create the process together.
Create a Communication and Workflow Plan
Before hiring a virtual assistant, you'll need to set up a plan for working together.
This includes any tools you'll use, such as a project management software program or a special platform for communicating.
Since you're working together virtually, you'll have to choose a method and frequency for communicating with your VA.
Even if they know what to do and the work is going smoothly, it's good to touch base regularly and see if they're having any issues. There may also be changes you need to tell them about.
The Growth Mindset
Finally, there's a certain mindset you have to cultivate in order to hire a virtual assistant.
There are risks involved and you'll be handing over some aspects of your business to someone else.
During the process of hiring and working with a VA, keep in mind the benefits of this working relationship and the future growth it will enable.
We've only scratched the surface here and there is more we can tell you about hiring and working with a VA. 
Are you ready to start growing your business with your first employee?
We've got a full course that teaches you step-by-step how to find the right VA and work with them, complete with learning exercises so that you get started as you learn.
You can learn more about it here.