Before your product launch, you want to make sure that everything is perfect.
The last thing you want is for there to be a glaring issue that could've been fixed had you just taken the time to beta test.
Beta testing is an essential step in the product development process – and it's one that far too many startups skip.
Here's a rundown of what beta testing is, why it's important, and some practical steps you can follow to beta test your product before launch.
What Is Beta Testing?
Beta testing is the process of releasing a product/service to a select group of users before making it widely available.
The goal of beta testing is to collect feedback about the product so that any issues can be identified and addressed before the Product Launch.
Why Is Beta Testing Important?
There are a few key reasons why beta testing is so important.
First, it allows you to identify any bugs or glitches in the product so that they can be fixed before launch.
Second, it allows you to get feedback about the user experience so that you can make any necessary improvements.
Finally, it allows you to generate some buzz about the product before launch.
How to Beta Test Your Product
Now that we've gone over what beta testing is and why it's important, let's take a look at some practical steps you can follow to beta-test your product.
1) Choose Your Beta Testers
The first step is to choose who will be testing your product.
It's important to select a group of people that represents your target market.
For example, if you're launching a new fitness app, you'll want to select people who are interested in health and fitness.
A great place to connect with possible testers would be places like:
2) Set Up a Test Environment
Once you've selected your testers, it's time to set up a test environment.
This means creating accounts for each tester and giving them access to the product.
If your product is an app, you'll need to send them links to download the app.
If your product is a website, you'll need to give them login information so they can access the site.
Take a look at tools for an app:
And then for a website, you'd just provide them access. If you wanted to go the extra step, you could always create a Facebook Group, etc. as a central place where the testers can share notes, comments, and feedback.
This list isn't inclusive, just a place to start exploring what may work for your product or service.
3) Collect Feedback
Once your testers have had a chance to use the product, it's time to collect their feedback.
There are a few different ways you can do this.
You can send out surveys, hold focus groups, or simply ask for feedback via email or phone call.
Just make sure you give your testers enough time to use the product before asking for their feedback – otherwise, you won't get accurate results.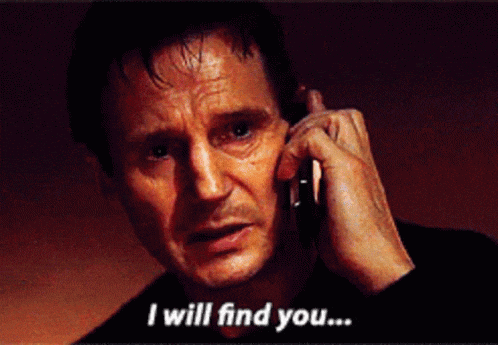 The focus or goal of the feedback is for them to report bugs, any feature requests that come to mind as they are using the 'widget', and then any other free-flowing thoughts that may have come up for them as a possible user.
4) Make Adjustments
Once you've collected all of the feedback, it's time to make any necessary adjustments.
This could mean fixing bugs, improving the user interface, or adding new features based on customer feedback.
Once you've made all of the adjustments, you can then launch your product/service!
More than a simple thank you
Testers are putting in time and effort to analyze your product and make suggestions for changes.
As the old saying goes, "you get what you pay for."
If you want high-quality feedback that will help improve your product, you need to be willing to reward your testers for their efforts.
This can be in the form of coupons, discounts, promo codes, or other big-ticket items.
Not only will this show your appreciation for their work, but it will also help build brand loyalty.
The next time you need to test a product, you'll find that there are many willing testers around.
However, it is important to remember that incentives should be given only to those testers who have made an active contribution to the beta testing process.
Additionally, it would be beneficial if you could keep the surprise element until the end of the process; this will ensure that you receive an honest appraisal at the end.
Final Thoughts
Conducting a proper beta test is an essential step in launching a successful product.
After all, you can't afford to launch your product first and then discover the flaws that are within it. That could cost you dearly.
Instead, you need to pay attention to the methods of doing beta testing successfully – from selecting the platform to choosing deserving beta testers, and assimilating the feedback.
Also, make sure that you add all the credible beta testers to your email list, so you can easily inform them at the launch of your product, or whenever an update is released.
Thinking of adopting a strong beta-testing strategy for your product or service?
We can guide you through the process, so you can rest assured that your product is ready for launch. Join zindolabs.com, our Community for Entrepreneurs.