Are you frustrated with your business coaching practice?
Feeling like you're spinning your wheels and not getting the results you want?
If so, you're not alone. Many business coaches struggle to attract new clients and generate revenue.
The good news is, there are some simple things you can do to change that.
Download Now: Are You Ready to Start Coaching? Grab our Guide + Checklist
In this blog post, we'll discuss 12 tips that will help you get more leads and close more deals.
Follow these tips and you'll be on your way to a successful business coaching practice.
Tip #1 Network, network, network
Get out there and meet people. Attend events, join groups, and make connections.
The more people you meet, the more likely you are to find prospective clients.
When you're shaking hands and exchanging business cards, be sure to smile and make eye contact.
Resource: It's Who You Know: Leveraging Networks for Execution
Those who remember you and feel like they know you are more likely to give you their business. So get out there and start meeting people!
You never know who you'll meet or where your next lead will come from.
Tip #2 Be active on social media
There's no doubt that social media is a powerful tool.
It can help you connect with potential clients, build relationships, and grow your business.
But it's not always easy to know how to use social media effectively. Here are a few tips:
First, make sure your profile is up-to-date and professional. This is your first impression, so you want to make sure it's a good one.
Second, share interesting, relevant content on a regular basis.
This will show potential clients that you're an expert in your field and that you're passionate about what you do.
Finally, be active and engaging on social media.
Don't be afraid to start conversations and ask questions.
The more engaged you are, the more likely potential clients are to remember you and reach out when they need your services.
Tip #3 Offer free resources
When you're first starting out as a coach, it can be hard to stand out from the crowd.
There are so many coaches out there with different styles and methods, and it can be tough to know how to make your mark.
One way to set yourself apart is by offering free resources.
People are always looking for helpful information, and by providing helpful resources like eBooks, templates, and blog posts, you'll position yourself as an expert in your field.
Not only will this help you attract new clients, but it will also increase the likelihood that people will reach out to you when they're ready to hire a coach.
So if you're looking for a way to stand out from the rest, consider offering free resources. It's a great way to build your reputation and attract new clients.
Tip #4 Give free consultations to interest coaching clients
Free consultations are a great way to get prospective clients in the door.
Use these consultations to learn about your client's needs and see if you're a good fit for each other.
These consultations help you understand what your client is looking for, and how you can best serve them.
They also give you an opportunity to build rapport and trust with potential clients.
In addition, free consultations provide valuable insight into the needs of your target market.
By offering free consultations, you'll be able to attract more clients and grow your business.
Tip #5 Create a referral program
A referral program is a great way to incentivize your current clients to spread the word about your business coaching practice.
Offer discounts or other rewards for every new client they refer to you.
By offering referral discounts, you're not only encouraging your clients to promote your business, but you're also building loyalty and goodwill.
What's more, a referral program is an excellent way to reach new clients who may not be aware of your business coaching services.
So if you're looking for a way to grow your business, consider implementing a referral program today.
Tip #6 Get involved in your community
Volunteering, sponsoring events, or getting involved in civic organizations are all great ways to show that your business coaching practice cares about more than just making a profit.
It shows that you are willing to give back to the community that has given so much to your business.
It also shows that you are invested in the future of your community and that you want to help make it a better place for everyone.
By getting involved in your community, you will not only attract attention to your business coaching practice, but you will also make it a better place for everyone who lives there.
Tip #7 Your Business Coach Website
You can advertise your coaching services everywhere you are online, but you should also have a site dedicated to them.
It could be a page on your existing website or a standalone site just for this service.
The goal of the site is to introduce you and explain what you do in terms of the value clients get from hiring you.
A separate page can have packages and prices and a form where they can sign up for more information.
Don't forget to also include a privacy policy that clearly explains how you use and protect client data.
Tip #8 Join a Professional Coaching Organization
There are many benefits to joining a professional coaching organization including training, networking opportunities, and access to resources.
But professional organizations can help you get clients as well.
Being certified by a professional organization will also help your marketing.
You can post it prominently on your site to show you're legitimate and qualified.
It also teaches you important skills that will improve the quality of your coaching, and this goes a long way in retaining clients.
Resource: 6 Effective Ways to Reach Your Target Audience (Updated July 2022)
Tip #9 Leverage Existing Clients
If you currently offer other services, you can roll your clients into your coaching service as well.
For example, you might offer social media management for small businesses.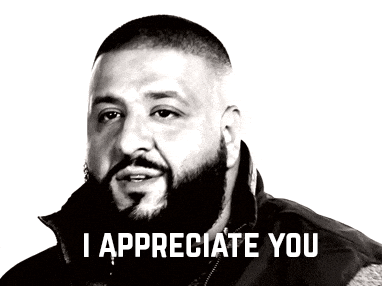 You may see ways they're inexperienced and making mistakes with their social media strategy.
You can propose that you coach them and help them develop a stronger strategy with an eye on their long-term goals.
Tip #10 Referrals and Recommendations
Create a referral program for your existing clients so they can tell others about you.
Sign up for review websites and encourage clients to leave reviews for you there.
Word of mouth is more persuasive than even the best marketing content.
If people feel you're truly helping them, they'll be more than happy to tell others.
Tip #11 Get Public Speaking Gigs
A great way to show people the value you offer is to take advantage of opportunities for public speaking.
Connect with your local business community and give presentations on topics that are helpful for them and demonstrate your expertise.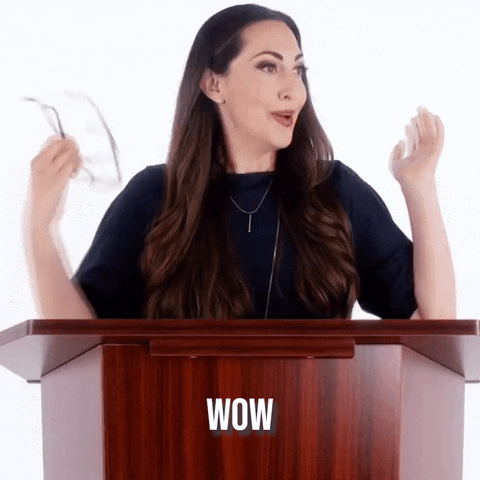 They'll see your value and consider your coaching services. You can also put your public speaking events on your website to lend you more credibility.
Tip #12 Get Interviewed
Find opportunities where you can get interviewed.
Look for YouTube channels, podcasts, and content creators whose audiences you can help by sharing your expertise.
Focus on delivering value to listeners and get into a routine of 1-2 interviews per month.
You'll gain valuable exposure to potential clients.
Conclusion
By following these simple tips, you can attract more business coaching clients and generate more revenue. So what are you waiting for? Implement these tips today and watch your business grow!
As a business coach, you have the opportunity to help people achieve their professional goals and make real progress in their careers.
However, if you're struggling to attract clients, it can be difficult to get your business off the ground. Luckily, our full program can help.
We'll teach you the A-Z of action-based coaching skills, so you can hit your sales targets and help more people. With our program, you'll learn how to create a powerful coaching presence, establish trust with clients, ask probing questions, and much more.
So if you're ready to take your business coaching career to the next level, check out our program today.