As a business owner, you know that driving traffic to your website is essential for success.
But what if you're struggling to get the traffic you need?
Don't worry, because help is here!
In this post, we'll share 21 effective ways to drive traffic to your website.
So let's get started by first exploring what a website visitor is and why you need them.
What are website visitors and why do we need them
Website visitors are individuals who visit a website to obtain information or complete a task.
Visitors typically arrive at a website through a link from another site, search engines like Google, or an advertisement.
The purpose of most websites is to generate traffic or website visitors.
Referral traffic can be generated through various means, including SEO, content marketing, and social media.
Once a visitor arrives at a website, it is important to keep them engaged in order to achieve the desired goal of the site.
This can be done by providing high-level relevant and targeted content, an intuitive and user-friendly design, and clear calls to action.
By understanding the importance of website visitors and taking steps to optimize the user experience, businesses can increase their chances of achieving their online goals.
Now, let's dive into the free ways to get more traffic to your website
1. Optimize your website for search engines
Search engine optimization (SEO) is the process of improving the visibility and ranking of a website or web page in search engine results pages (SERPs).
SEO uses a variety of techniques, including keyword research and link building, to improve a site's positioning.
Optimization can be a complex and time-consuming process, but there are a number of simple things you can do to improve your site's SEO.
First, make sure your site's title and description are keyword-rich and informative.
Second, create compelling, original content that includes relevant keywords.
Third, build links to your site from high-quality websites.
And fourth, use social media to promote your content and build links.
By following these simple SEO tips, you can start to improve your site's visibility on search engine results pages.
2. Publish high-quality content that is relevant to your target audience
One of the most important things you can do to ensure the success of your website and continuous traffic is to publish high-quality content that is relevant to your target audience.
This means writing articles, blog posts, and other web pages that provide accurate and up-to-date information on topics that are of interest to your readers.
It also means creating content that is well-written and engaging, with a healthy mix of both visual and textual elements.
Not only will this keep people coming back to your site, but it will also help you attract new readers and followers.
In today's competitive online landscape, publishing high-quality content is essential for any website that wants to succeed.
In today's digital world, social media is a powerful tool that businesses can use to reach a wider audience.
By sharing content on social media platforms like Facebook, Twitter, and Instagram, businesses can build relationships with potential customers and get more visitors to their websites.
In addition, social media can be used to create brand awareness and drive sales.
For example, if you share a blog post on Facebook and include a call-to-action, your readers may be more likely to click through to your website.
Similarly, if you share a promotion on Twitter, you may see a spike in traffic and sales.
While there are many benefits to using social media, it's important to remember that it should be used as part of a broader marketing strategy.
Overreliance on social media can lead to missed opportunities to connect with potential customers in other ways so don't put all of your marketing eggs in one basket.
If you're looking for additional traffic to your blog or website, one strategy you can use is to connect with other websites in your industry and share links to each other's content.
This can be a win-win situation for both parties involved, as it can help to increase the visibility of both websites and drive traffic to both sites.
Also, by sharing links with other websites, you can help to build relationships with other businesses in your industry, which can be beneficial for networking and collaboration purposes.
To find other websites to connect with, you can search for websites that are related to your own or look for directories that list websites in your industry.
Once you've found a few potential partners, reach out and introduce yourself and your website.
Then, suggest a link exchange or share a piece of content from your site that you think would be of interest to the other website's audience.
5. Make it easy for website visitors to contact you and learn more about your products or services
How easy is it for website visitors to contact you?
And, once they do reach out, how easy is it for them to learn more about your products or services?
If you're not making it easy for potential customers to get in touch, you could be missing out on valuable leads.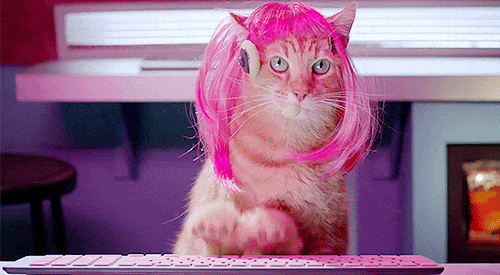 Here are a few simple ways to ensure that your website is as user-friendly as possible:
Include a prominently displayed contact form on your website. Make sure that the form is short and easy to complete.
Include a link to your contact information on every page of your website. That way, visitors will always be able to find your phone number or email address.
Make sure that your contact information is up-to-date and accurate. There's nothing more frustrating than trying to reach out to a company only to discover that their phone number has been disconnected.
Add a live chat feature to your website. This will allow visitors to get immediate answers to their questions without having to pick up the phone or wait for an email response.
By making it easy for website visitors to contact you, you'll be more likely to convert those visitors into paying customers.
6. Create an Expert Roundup Post
One of the top proven ways to get more website traffic is to create an Expert Roundup post.
This involves reaching out to experts in your field and asking them to contribute their thoughts on a particular topic.
Not only does this provide valuable content for your readers, but it also helps to build relationships with influencers in your industry.
When done correctly, an Expert Roundup post can be an incredibly effective way to drive traffic to your site.
Here are a few tips for creating a successful roundup:
1. Choose a relevant and provocative topic. The topic should be something that will interest your target audience and generate discussion among the experts you contacted.
2. Reach out to a diverse group of experts. Be sure to contact experts with different perspectives so that your roundup is lively and informative.
3. Make it easy for experts to contribute. Provide clear guidelines and a deadline for submissions, and make sure you respond promptly to any questions or concerns.
4. Promote your roundup post. Once it's published, be sure to promote your expert roundup post on social media and other channels so that it reaches the widest possible audience.
7. Write some Guest Posts
A guest post is an article that you write for another website in order to promote your own.
Guest posting is a great way to drive traffic to your site, as well as build relationships with other bloggers in your niche.
When searching for sites to guest post on, look for ones that are relevant to your niche and have a high Domain Authority.
Resource: Learn more about Domain Authority by Moz.
This will help ensure that your article is seen by as many people as possible.
Keep in mind that when writing a guest post, you should always provide value-add content that will be of interest to the site's audience.
With a little effort, guest posting can be a great way to increase organic traffic.
Joining Facebook groups is one of the best ways to connect with potential customers and build relationships that can lead to increased traffic for free to your site.
When you join a group, you can share your content with other members and get feedback on your work.
You can also use the group to connect with potential customers or partners.
These relationships can be valuable for driving traffic to your site, as people are more likely to visit a website that has been recommended by someone they know and trust.
Another benefit of being active in groups it can help you to build authority and credibility, which can also lead to generating organic traffic.
To get the most out of Facebook groups, try to be active and engaged, rather than simply posting links to your content.
Join discussions, offer helpful advice, and be authentic.
If you build genuine relationships with other group members, they will be more likely to visit your site and share your content with their own audiences.
9. Get Your Content in Featured Snippets
Websites strive to rank high on Google's results pages (SERPs).
In addition to relevant keywords and quality backlinks, one key factor in achieving a high placement is through appearing in featured snippets.
Featured snippets are boxes that appear at the top of SERPs that highlight information directly from a website in response to a user's question.
They usually include the website's title and URL, as well as the relevant excerpt from the website's content.
Because featured snippets occupy such a prominent position on SERPs, they can result in increased web traffic for websites that appear in them.
For this reason, it is important for websites to optimize their content for featured snippet inclusion and answer questions that would be relevant to your target audience.
This can be done by using relevant keywords and phrases, crafting clear and concise answers to common questions, and providing helpful lists or tables.
By taking these steps, websites can boost their visibility on SERPs and attract more visitors.
10. Submit Your Site to Search Engines
If you want people to be able to find your website, it's important to make sure that it is properly indexed by search engines.
Although there are many different search engines out there, the two biggest ones are Google and Bing.
Luckily, there are a few simple steps that you can follow in order to submit your site to both of these search engines.
First, you'll need to create an account with each search engine.
This is fairly straightforward and only requires some basic personal information. Once you have an account, you can then submit your website's URL.
In most cases, you'll also need to provide a brief description of your site.
However, it's important to make sure that this description is accurate, as it will be one of the first things that potential visitors will see.
Then you will either do one of the following: through a web form or by using an XML file. XML stands for Extensible Markup Language, and it is a standard format for encoding data.
By submitting an XML file, you are providing the search engine with more information about your site, which can help to improve its position.
However, XML files can be complicated to create, so unless you are familiar with coding, it is probably best to stick with the web form or whatever step the search engine provides you.
After you've submitted your site, it can take a little while for it to show up in search results, so be patient.
However, if you keep submitting new content and making sure that your site is well-maintained, eventually people will start finding their way to you.
So don't give up – with a little effort, you can make sure that your website gets the exposure it deserves!
11. Make Sure Your Site is Fast
Website speed is essential for two reasons.
The first is that web users are impatient.
A study by Microsoft found that two-thirds of web users expect a site to load in two seconds or less, and they are likely to abandon a site that takes longer than three seconds to load.
The second reason why website speed is so important is that it has a direct impact on your search volume.
Google has stated explicitly that site speed is a factor in its algorithms, and faster sites tend to rank higher than slower ones.
It's also been seen that faster sites tend to have lower bounce rates, which means that more visitors are likely to stick around and explore the rest of your site.
There are a number of ways to improve your site speed, including optimizing images, minimizing HTTP requests, and using a content delivery network.
If this is something you aren't skilled to do, reach out to zindotech.com and we can help.
Here are my go-to sites to test the speed of my websites: GTMetrix and PingdomTools (both free).
---
---
12. Target Long-Tail Keywords
Keywords are the foundation of any SEO strategy – they help you to rank in search and will also drive search traffic to your website.
However, not all keywords are created equal. In fact, the most valuable keywords are often what are known as "long-tail keywords."
Long-tail keywords are longer, more specific phrases that are less competitive than shorter, more general keywords.
They're usually at least three or four words long, and they're often very specific to a particular location or demographic.
For example, if you sell women's clothing, a long-tail keyword might be "women's plus size dresses."
While this keyword gets fewer organic searches than a shorter keyword like "women's dresses," it is much easier to rank for and can result in higher quality traffic.
Long-tail keywords also tend to have less competition than more general keywords, making them a great choice for small businesses that are just starting out with SEO.
And because they're so specific, long-tail keywords can also help you attract a more targeted audience and are often more effective in generating leads and sales.
As a result, they should be an important part of any marketing strategy.
13. Always Be Repurposing and Updating Your Content
In today's fast-paced, ever-changing world, it's more important than ever to keep your content fresh and up-to-date.
Stale content is a surefire way to lose readers' attention, and it can be hard to get them back once they've gone.
That's why it's important to always be repurposing and updating your content.
You can do this by adding new and relevant information, revising old information, or even just changing the format or presentation of your content.
Just remember that the goal is to create content that can help drive traffic and keep your readers engaged and coming back for more.
With a little effort, you can ensure that your website is always a source of valuable, timely information.
14. Publish Content on Medium
If you're looking for a new platform to publish your content, you may want to consider Medium.
Medium is a popular online publishing platform that allows writers to share their stories with a wide audience.
While anyone can create a free account and start publishing, there are some things you should keep in mind to maximize your reach on the site.
First, it's important to choose an interesting and catchy headline for your article.
This will help to draw readers in and encourage them to click through.
Once someone has started reading your article, it's important to keep them engaged by writing in a clear and concise style.
Use strong storytelling techniques and carefully select which details to include in order to keep your readers hooked.
Finally, be sure to promote your article once it's been published.
Share it on social media sites like Twitter and Facebook, and encourage people in your network to read it.
By taking these steps, you can ensure that you create content that can drive traffic and gets seen by the largest possible audience on Medium.
Now let's review some of the paid ways you can increase traffic to your website
15. Use email marketing to increase the amount of traffic to your website
Email marketing can be a great way to get more organic traffic to your website.
By sending out regular newsletters or promotional material, you can keep your audience engaged and remind them of your brand.
You can also use your email list to drive traffic to specific pages on your website, such as product pages or landing pages.
To maximize the impact of your email marketing campaign, be sure to target your audience carefully and write compelling copy that encourages them to click through to your website.
Email marketing also allows you to track the performance of your campaigns, so you can gauge the effectiveness of your efforts.
Email marketing is still relatively inexpensive, making it a cost-effective way to reach potential customers.
When done correctly, email marketing can be an effective tool for increasing traffic to your website and your brand.
Our go-to tool at zindo+co is ActiveCampaign. You can learn more about them here.
16. Create an affiliate marketing strategy to drive more traffic to your website
Affiliate marketing is currently one of the most popular ways to generate traffic to a website.
In affiliate marketing, businesses provide links to their products or services on other websites.
When a customer clicks on one of these links and makes a purchase, the affiliate website earns a commission.
While affiliate marketing can be an effective way to generate traffic, it is important to create a strategy that maximizes your chances of success.
First, you need to identify websites that are likely to appeal to your target audience.
Then, you need to reach out to these websites and offer them commission-based links to your products or services.
Finally, you need to monitor your results and adjust your approach as necessary.
By following these steps, you can develop an effective affiliate marketing strategy that will help you get your business in front of more potential customers and maybe generate a few bucks on the side.
17. Contests and Giveaways
One great opportunity to get the right visitors to your site is to run contests and giveaways.
This is a tried and true method that can help you quickly attract attention and build interest in your brand.
Of course, before you launch any contest or giveaway, it's important to plan carefully and set some clear goals.
What do you hope to achieve by running the contest?
How will you promote it?
Who is your target audience?
Once you have a good understanding of your goals and audience, you can start planning the details of your contest or giveaway.
Be sure to choose a prize that will be appealing to your target audience, and make the rules easy to understand.
Finally, don't forget to promote your contest or giveaway – the more people who know about it, the better!
With a little planning and effort, running a contest or giveaway can be a great way to get more traffic to your site.
18. Borrow Your Competitors' Traffic Sources
In business, it's always important to stay one step ahead of the competition. But what if you could borrow their traffic sources?
After all, if they're already bringing in customers, why not tap into that same source?
Of course, this isn't always possible. But with a little creativity, you may be able to find a way.
For example, let's say your competitor is getting a lot of traffic from Facebook ads.
You could try running a Google search to see if they're using any other marketing channels. If they are, you could then use those same channels to reach out to their customer base.
Or, if you notice that they're receiving a lot of positive reviews on a certain website, you could contact the site and see if you can get your own listing.
Another option could be to find out where your competitor's visitors are coming from is to use a tool like Google Analytics.
By checking the "Acquisition" report, you can see which websites are sending the most traffic to your competitor's site.
You can then use this information to develop your own outreach and marketing strategy.
For example, if you see that a particular blog is sending a lot of traffic to your competitor's site, you could reach out to the author and offer to guest post on their blog.
This would give you access to their audience and help you get people to your website.
Also, get comfortable using your Google Search Console. This can provide you with a wealth of usable information.
Remember, when it comes to marketing, there's no need to reinvent the wheel. Sometimes it pays to borrow from the best.
19. Offer Time-Sensitive Discounts
As any business owner knows, attracting new customers is essential for success.
And while there are many ways to promote your business, one of the most effective is to offer time-sensitive discounts.
By offering a limited-time discount, you create a sense of urgency that can motivate potential customers to take action.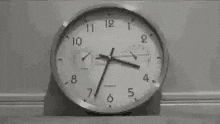 And because people are more likely to make a purchase when they feel like they're getting a good deal, you're also more likely to convert leads into paying customers.
You could also use time-sensitive discounts to promote clearance items or seasonal products.
For example, you might offer a discount on winter coats in December or patio furniture in August.
By offering incentives, you can encourage customers to take advantage of your deals and buy items that they might not otherwise purchase.
With a little planning, you can use time-sensitive discounts to boost traffic to your website and increase sales very quickly.
20. Setup and Run Paid Advertising
Paid social media ads are worth exploring to get your website in front of a larger audience.
However, before you start running ads, there are a few things you need to do to set up your campaign.
First, you need to decide what kind of ad you want to run.
There are many different types of ads, such as pay-per-click (PPC) ads, display ads, and retargeting ads.
The most common and effective method is Google AdWords.
AdWords allows you to create text, image, and video ads that will appear on Google's search results pages and on websites that are part of the Google Display Network.
Another popular option is through paid traffic ads on social media platforms.
This would be like Facebook Ads, which allows you to target users based on their interests, demographics, and location.
LinkedIn Ads is another option that can be effective for B2B companies.
Once you have decided on the type of ad, you need to create your ad copy.
This is the text that will appear on your ad, so it's important to make it clear and concise.
You also need to choose the right keywords for your ad so that it appears in front of the right people.
Finally, you need to set a budget for your ad campaign.
Once you have all of these elements in place, you can start running your paid ad.
One last note on ads. It's important to make sure that your ads are relevant and targeted to your audience, or else you risk wasting money on ads that no one will see or click on.
21. Run Retargeting Campaigns
Retargeting ads are a type of online advertising that allows businesses to target ads to users who have already visited their website.
These ads can be shown on other websites or apps that the user visits, and they can be customized to include relevant information about the business's products or services.
If you're looking to get more relevant traffic to your site, retargeting ads may be the way to go.
By targeting ads to people who have already visited your site or viewed your product, you can remind them of your offer and increase the likelihood that they'll take action.
For example, you could show a retargeting ad to someone who visited your site but didn't make a purchase.
The ad could include a special offer or incentive, such as free shipping or a discount code.
You could also target people who have abandoned their shopping carts, or who have made a purchase but haven't taken advantage of your offer yet.
Retargeting ads can be an effective way to increase the visibility of your offer and boost your bottom line.
22. Bonus: Launch an Outreach Program to Build Quality Backlinks
As any experienced webmaster knows, backlinks are essential for achieving high search results.
Backlinks are incoming links to a website or web page that link back to your site.
They are also called inbound links, inlinks, and inward links. A backlink is often one of the oldest, most trusted ways for a website to build authority.
In general, the more backlinks a website has, the higher it will rank in results pages (SERPs) and that's when you get more long-term traffic.
This is because Google and other search engines view backlinks as votes of confidence.
They assume that if other websites are linking visitors to your website, then that site must be trustworthy and relevant.
You can get high-quality backlinks by launching an outreach program.
An outreach program is a proactive effort to build relationships with other websites and webmasters.
The goal of an outreach program is to get other sites to link to your site voluntarily.
This can be accomplished by guest blogging, writing articles for other sites, or simply reaching out and asking for links to your website.
An outreach program takes time and effort, but it can be an extremely effective way to improve your website's link profile.
Conclusion: Ways to Drive Traffic to Your Website
Website traffic is essential for any business, whether you're selling products or services online or offline.
By using the tips we've provided, you can increase traffic to your website and improve your chances of success.
Remember to target your audience carefully, write compelling copy, and make it easy for potential customers to contact you.
If you follow these simple steps, you'll be well on your way to generating more traffic for your website.
If you want to learn more about getting consistent traffic to your website, head over to zindolabs.com and join our community.