Are you looking for ways to grow your business?
If so, you need to make sure your website is doing everything it can to help you.
There are many things a website can do to help increase traffic and sales, but not all websites are doing these things.
In this blog post, we will discuss 10 things your website should be doing for your business!
Websites are known to do many things.
But when it comes to sales and marketing… we believe a website should focus on 2 things.
Sell something
Build a trusting relationship with your community to sell them something in the future
If you can position your website with these two goals in mind. Then chances of success have just increased dramatically.
So what else can you do to improve the success of your site? Well, let's dive into 10 things your site should be doing.
#1 – Attract Customers
If you're like most people, your website is probably one of your biggest investments.
You've put a lot of time and money into making it look good and work well.
But if no one ever visits it, all that effort is for nothing.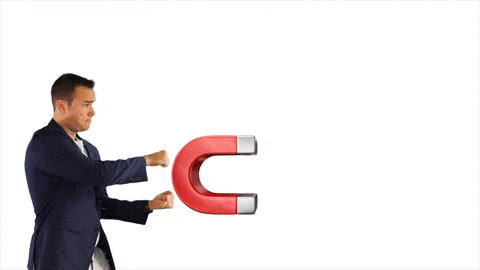 Increasing traffic to your site is essential if you want to see any return on your investment.
And while it may seem like a daunting task, there are some simple things you can do to get started.
Here are a few steps to get you started:
1. Identify your target audience.
2. Research what content would be most relevant and interesting to that audience.
3. Produce high-quality content that is both relevant and interesting to your target audience.
4. Promote your content through social media and other online channels.
5. Monitor your site's traffic and analyze the results to see how you can improve your strategy.
By making a commitment to driving traffic to your site, you can see real results in terms of both visitors and conversions.
So don't give up hope – with a little effort, you can achieve the success you're looking for.
Resource: This article breaks down a few more ideas on how to get more traffic to your site: Creative Ways to Attract More Visitors to Your Website
Have you ever gone to a site and couldn't figure out where to go or what to do?
Maybe it was because the navigation was confusing, or maybe it was just too complicated.
Either way, it probably left you feeling frustrated. Now imagine that same feeling, but magnified.
That's what your customers are feeling when they can't navigate your site.
Creating an easy-to-navigate website should be a priority for any business that wants to succeed online.
If your customers can't find what they're looking for, they'll quickly become frustrated and go to your competitor's site instead.
Make sure you're giving them the best possible experience by spending the time to create a simple and effective navigation system.
Your customers will thank you for it.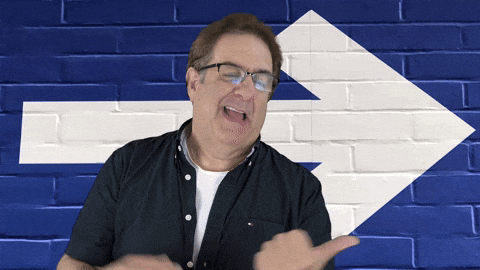 Now let's look at a few tips to get you thinking about what your navigation should look like:
Having a clear and concise main menu at the top of the page that links to all the major sections of the website
Placing secondary menus below the main menu, which can then be broken down into even more specific categories
Using dropdown menus or breadcrumbs to help users navigate through the website's hierarchy 
Using clear and descriptive headings for each section of the website
Ensuring that all links are working and updated regularly
Learn more about improving your site's navigation.
#3 – Provide a Great User Experience On All Devices
The user experience (UX) is the most important factor in determining whether or not a website is successful.
UX encompasses everything from the design and layout of the site to the way users interact with it.
A good UX will ensure that users have a positive experience when using a website, while a bad UX will frustrate and turn them away.
In today's world, it's essential that websites provide a great UX on all devices, from desktop PCs to mobile phones.
With so many different screen sizes and devices out there, it can be a challenge to create a consistent UX across all platforms.
However, it's important to remember that users expect the same level of quality and functionality no matter which device they're using.
By creating a website that is easy to use and navigate, regardless of the device, you'll give users the best possible experience and stand a better chance of achieving your business goals.
#4 – Have a Blog Section
A blog can be a powerful tool for building relationships with your website visitors.
By sharing your thoughts, insights, and advice, you can create a connection with readers that goes beyond the simple exchange of information.
A blog can also be an excellent way to promote your brand and attract new customers.
By providing valuable content, you can position yourself as an expert in your field and build trust with potential clients.
In addition, a blog can be a great platform for driving traffic to your website.
By creating compelling content and optimizing your posts for search engines, you can attract new visitors and increase your chances of making a sale.
For all these reasons, a blog can be an invaluable asset for any business or individual with an online presence.
#5 – Offer a Way for Customers to Purchase Online
The website is the face of your company for many customers.
It may be the first time they've heard of you.
It might be the place they come to when they want to learn more about you.
But it can also be the place where they'll go to make a purchase.
If you don't offer an easy way for them to do that, you're missing out on a huge opportunity.
Adding e-commerce functionality to your website is a great way to boost sales and grow your business.
Not only does it give customers a convenient way to buy your products or services, but it also allows you to reach a wider audience.
With e-commerce, there are no geographical limits on who can purchase from you.
So if you're not already offering this option, (post-Covid) it's time to consider doing so.
Your customers will thank you for it.
#6 – Establish an Online Presence for Your Business
When you have a business, we all know how important it is to have an online presence.
This is because more and more people are using the internet to find businesses. They might use a search engine, directories, or social media.
If you don't have a website, they might not be able to find you.
And if they can't find you, they can't do business with you.
A website helps you to establish an online presence for your business.
It's like having a shop window on the world wide web.
You can showcase your products and services, tell people about your business, and give them a way to contact you.
All of this helps you to attract more customers and grow your business.
So if you're not already taking advantage of the benefits that a website can bring, it's time to consider creating one that will actually help you generate visitors, sales, and more opportunities.
#7 – Give Clear Calls to Action (CTAs)
Your website is your chance to make a good impression on potential customers.
If it's difficult to navigate or doesn't have a clear purpose, you're likely to lose visitors.
That's why it's important to have clear calls to action on your website.
Whether you're selling a product or promoting a service, you need to tell visitors what you want them to do.
But that's not all.
Your call to action must be compelling enough to get people to take action. It should be short and to the point, with a strong sense of urgency.
Otherwise, people will simply move on to the next thing on their list.
So if you want your website to be successful, make sure you have a clear call to action that actually compels people to take action.
Need some inspiration…? Here are some Call to Action Examples
#8 -Provide Information About You and Your Company
Your website is the first chance you have to make a good impression on potential customers.
It's your opportunity to show the world who you are and what you're all about.
So why settle for a bland, generic website that could be mistaken for any other company in your industry?
Your website should be a reflection of your unique brand identity, and it should provide visitors with all the information they need to know about you and your company.
This would include the 'About Us" page, as well as any other sections that give details about your business mission and values, your products or services, team members, and more.
Without this information, visitors won't be able to fully understand what you have to offer or who you are as a company.
So make sure to provide the necessary information on your website, in order to engage and connect with potential customers.
Resource: 21 About Us Pages That Convert—Examples and Templates (2022)
#9 – Showcase Your Work
If you are a service provider your website is your portfolio; it is a visual representation of your best work.
As such, it should be designed to showcase your skills and highlight your achievements.
In today's competitive market, a well-designed website can make all the difference in landing new clients and projects.
So if you want to stand out from the crowd and attract more customers, make sure that your website really showcases your work.
This can include both images and text, highlighting the projects you have worked on, their results, and any feedback or testimonials you may have received from clients.
It should also be designed in a way that conveys your brand identity and makes a strong first impression on visitors.
With the right approach, you can use your website to demonstrate why you are the best choice for potential customers, helping you to attract more business and grow your bottom line.
#10 – Include Customer Testimonials
Trust is essential when it comes to online shopping.
Customers want to know that they can trust a company before they make a purchase, and one way to build trust is to include customer testimonials on your website.
Testimonials provide potential customers with real-life examples of how your products or services have helped others, and they can help to build confidence in your company.
In addition, testimonials can help to improve your search engine optimization, as they provide additional content for your website that can be indexed by search engines.
As a result, including testimonials on your website can be a great way to build trust with potential customers and improve your visibility online.
So how do you insure you are asking for the 'right' kind of testimonial?
Here are five steps to ensure that your customer testimonials pack a punch:
Choose the right customer. Look for someone who is passionate about your product or service and who can articulate why they love it.
Get specific. The best testimonials are those that focus on a specific benefit or feature of your offering. Avoid generalities and fuzzy language.
Keep it real. Don't try to script your testimonials – they will come across as stilted and inauthentic. Instead, give your customers some talking points and let them run with it.
Use multimedia. A video testimonial is worth a thousand words, so don't be afraid to use this powerful format to get your message across.
Get social proof. If you can back up your testimonials with numbers and statistics, even better! This will help prospects see that your product or service is the real deal.
Conclusion
A website is often the first impression a customer has of your company.
It's important to make sure that your website is designed in a way that showcases your work and provides potential customers with all the information they need about you and your company.
In addition, be sure to include testimonials from happy customers on your website, as these can help to build trust and improve your visibility online.
If you're looking to create a website that will help grow your business, our ClientCare Team can help.
We offer a range of services that are designed to help your business succeed online.
Our team of experts can design and develop a website that will perfectly reflect your brand identity, and we can also help you with marketing and SEO efforts to ensure that your website gets the exposure it needs.
So if you're ready to take your business to the next level, contact us today and let us show you what we can do.